about this wrongcard
Christmas is a time for families. I was raised by my Nanna but she's dead now, though she still appears occasionally in my kitchen at odd hours of the night to howl and gesture menacingly at me. No idea what that's about. At Christmas we would decorate her pet lizards and hook them up to car-batteries to make them dance for us. It was so much fun to be a kid! No idea why I grew up really.
Throughout 2018, and hopefully beyond, we're taking a hiatus from displaying ads at Wrongcards. Here's how I did it, and why...
read more
Related Cards
Inspirational cards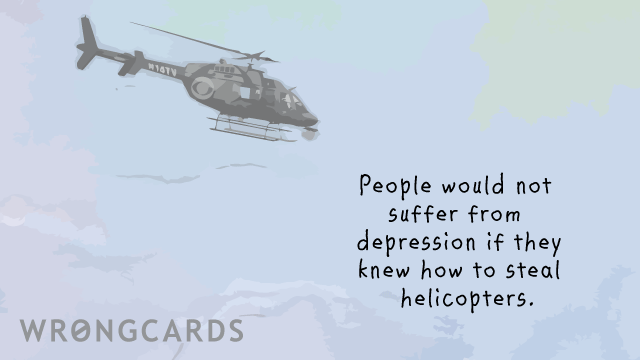 On Wednesdays I like to post an older card and then spend the rest of the day working as a volunteer at a telemarketing company. I'm surreptitiously turning the place into a preemptive suicide hot-line. Everyone I call is pretty confused, of course, but I guess I just believe in changing institutions from within.
share this
send card
Subscribe to our shenanigans
No spamming or soliciting from us. Seriously .