about this wrongcard
"Why did you just take a photo of me?" he asked. "Who knows why I do anything?" I replied. "Just don't be putting me in any more wrongcards." "I'd never do that," I said firmly. "You did one that said I smoked weed at work." "Maybe it was your imaginary friend," I said. "I don't have one," he replied. "Funny you should think that..."
Throughout 2018, and hopefully beyond, we're taking a hiatus from displaying ads at Wrongcards. Here's how I did it, and why...
read more
Related Cards
WTF cards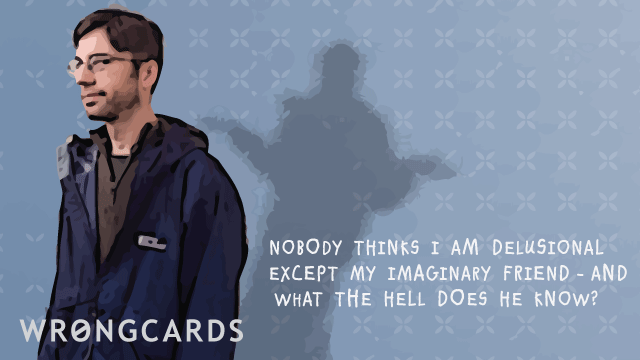 This surprises people but I've never actually lost an argument. People say it's because I'm delusional but people get all sorts of fanciful ideas in their heads. (I've also never lost a game of monopoly because ghosts knock the board off the table whenever I'm losing). Whatever. It doesn't matter. The point is that today's card is here.
share this
send card
Family cards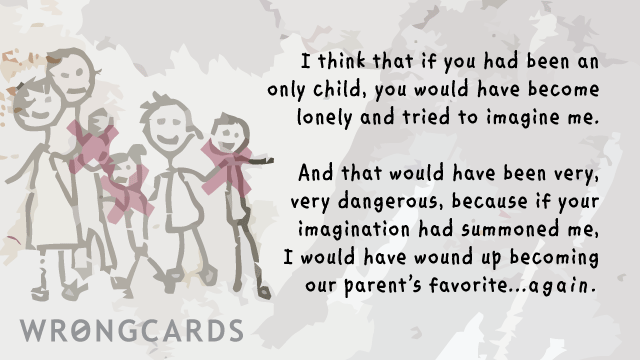 A Family Card today that touches on the subject of sibling rivalry, with apologies to the 'only child's among us. And apologies as well to orphans and people who burned their families' house down, because they probably find cards mentioning siblings somewhat tactless. You see how it's hard to please everybody.
share this
send card
Flirting cards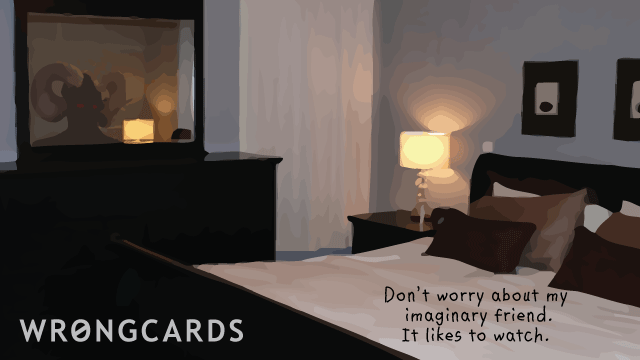 On Wednesdays I like to post an older card that people may not have seen yet. The thing I like about this particular card is that, if you sent it to someone, all their doubts about you would be laid to rest. That may or may not be a good thing but that's a separate issue, right? Happy Wednesday!
share this
send card
Subscribe to our shenanigans
No spamming or soliciting from us. Seriously .