about this wrongcard
Sometimes I cover my face, pretend to be upset, and say to people, 'I've been having some emotional problems lately' which is my way of saying: 'soon you're going to find the roadkill that I've hidden under your bed. I hope we will still be friends'. Friendships; they take work. Today's rehash Wednesday card is for saying sorry. See? I'm your friend.
Throughout 2018, and hopefully beyond, we're taking a hiatus from displaying ads at Wrongcards. Here's how I did it, and why...
read more
Related Cards
Fathers Day cards
I'm aware I have had certain advantages in life. Not every boy gets to grow up knowing his dad was both an astronaut AND an arctic explorer. My grandmother says it's a pity my dad had to go into hiding when the lizard people from Rigel VI surreptitiously took control of all the world's major governments, because I'd have really liked him.
share this
send card
Family cards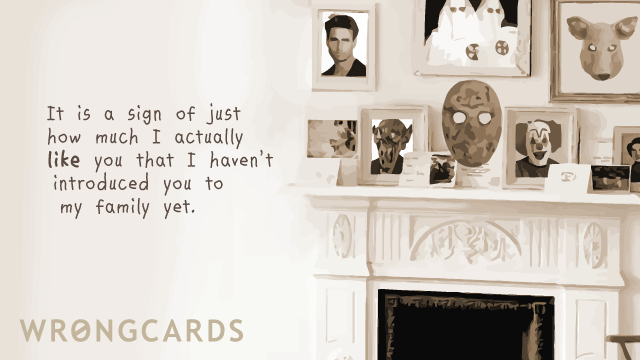 I was raised in a trailer by my grandma, a wonderful, wise old bird who sold cat pelts to tourists to fund her collection of human teeth. When she wasn't passed out drunk on kerosene, she was doing everything humanly possible to provide me with a normal childhood, including carefully negotiated contracts with witch doctors. This card is for those who weren't as lucky as me.
share this
send card
Cheer Up cards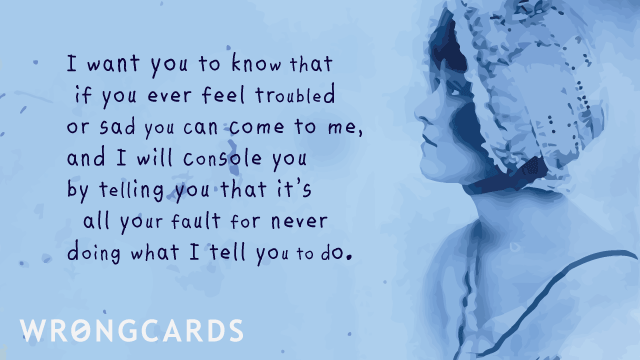 Today's card is a Cheer Up card, which can be sent to people who are being depressing. Typically that means they have some sort of problem or a bad thing has happened. My point? When someone's life stops being about blue skies, short skirts and ice cream, we send this card. I know, right? Where were you guys before you found me?
share this
send card
Apology cards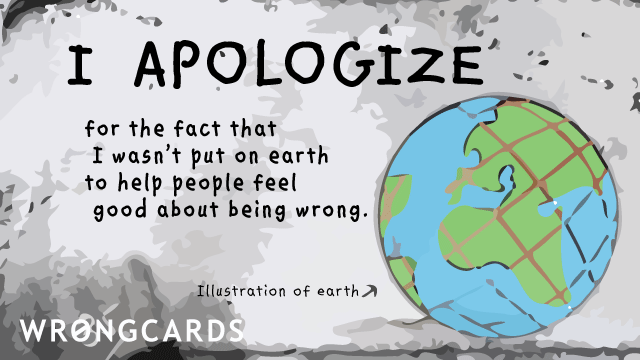 Whenever I apologize for something I focus on getting the details right. If you get the details wrong then it might sound insincere or as though you are thinking about something else. Sometimes I can't remember the details so I like to keep apologies very general and vague. Today's card, for example.
share this
send card
Subscribe to our shenanigans
No spamming or soliciting from us. Seriously .