about this wrongcard
I'm one of those people who would do just about anything to get out of an argument, so much so that I sometimes have to resort to never being wrong about anything in the first place. If you're like me you will have a contingency for everything, and if you're not like me, just take whatever I say on faith until you change.
Throughout 2018, and hopefully beyond, we're taking a hiatus from displaying ads at Wrongcards. Here's how I did it, and why...
read more
Related Cards
Apology cards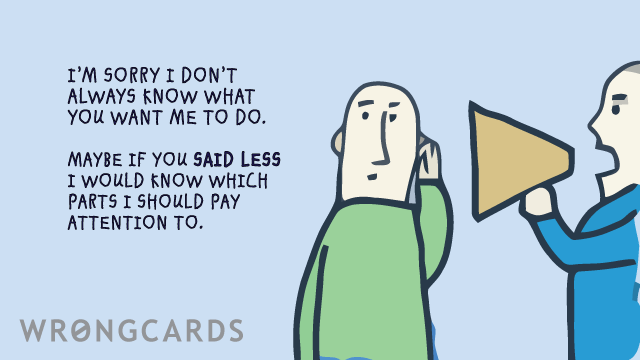 These days, on an almost daily basis, I find myself needing to apologize to someone. Sometimes I even need to apologize sincerely. When that happens, I make a wrongcard. Then I ask myself 'what have I got to apologize for?' and, instead of sending it, I eat a muffin. It's a pretty good system really.
share this
send card
Apology cards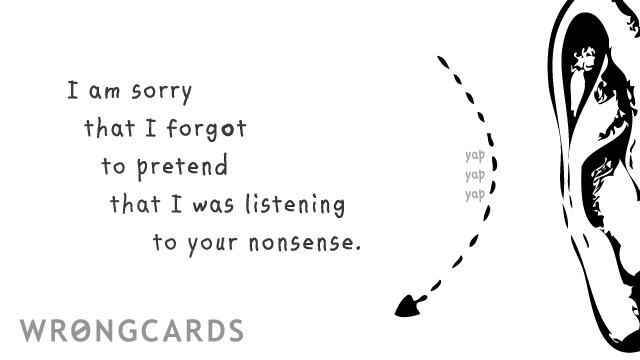 Sometimes, when I am enjoying the richness that is my inner-life, I notice that peoples mouths are moving. If I then observe their eyes are looking in my direction, I try to remember to nod musingly, once or twice, as if in profound agreement. Today's card? That's for when I forget.
share this
send card
Subscribe to our shenanigans
No spamming or soliciting from us. Seriously .