about this wrongcard
I find people very demanding. "Do this, do that, be quiet, don't eat my pudding, put down that knife, tie it off with a tourniquet, drive me to a hospital, what do you mean we're stopping to buy ice cream?" Today's card? Send it to anyone and they'll probably just GIVE you their pudding. It's only reasonable, really.
Throughout 2018, and hopefully beyond, we're taking a hiatus from displaying ads at Wrongcards. Here's how I did it, and why...
read more
Related Cards
WTF cards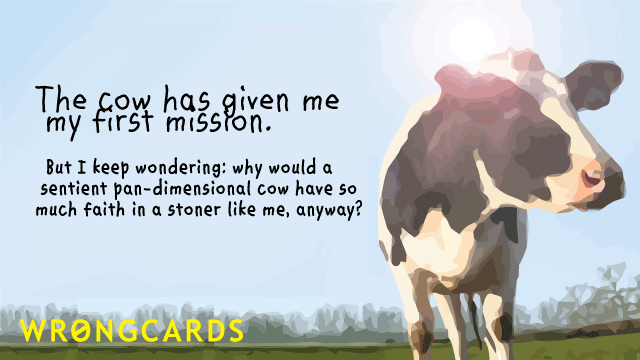 On Wednesdays I like to post a link to an older card and then spend the rest of the day standing outside retirement communities wearing a Grim Reaper costume. Look, it's the only place I can go without surprising anyone.
share this
send card
Subscribe to our shenanigans
No spamming or soliciting from us. Seriously .