about this wrongcard
A lot of people like to be contentious around the holidays, but not me. I like to play it safe.
Throughout 2018, and hopefully beyond, we're taking a hiatus from displaying ads at Wrongcards. Here's how I did it, and why...
read more
Related Cards
Thinking Of You cards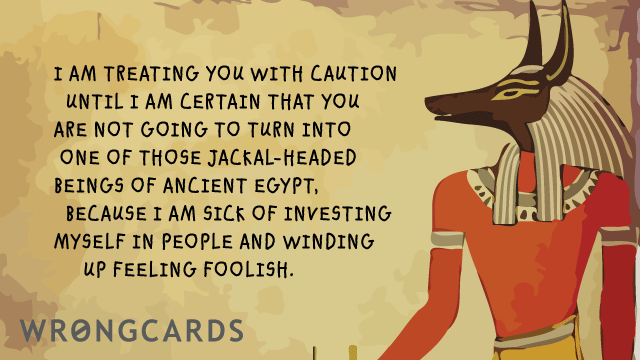 Consider that on Wednesdays I like to post older cards for the sake of nostalgia. In the rich tapestry that we call the human experience, the muddled moments of madness, forgetfulness and shoplifted puddings that sustain each of us, does it truly matter if today is Thursday? Thank you, your forgiveness is very dear to me.
share this
send card
Passover cards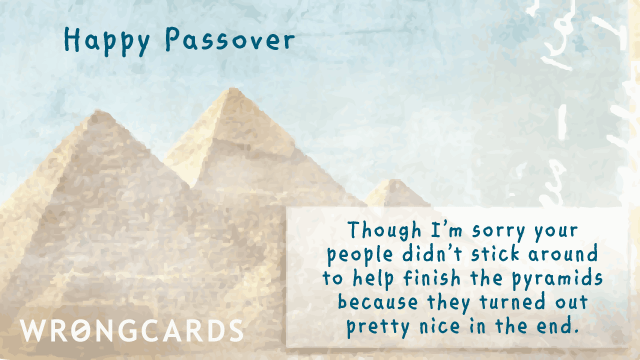 On Wednesdays I prefer to post an older, more obscure card and then get to work on my bible. I'm writing a new bible, see, but with Cylons, because I like Cylons and was disappointed when there weren't any in the original. I haven't read the Jewish bible but I've seen the movie and liked it, despite them setting the narrative in an historic setting.
share this
send card
Mothers Day cards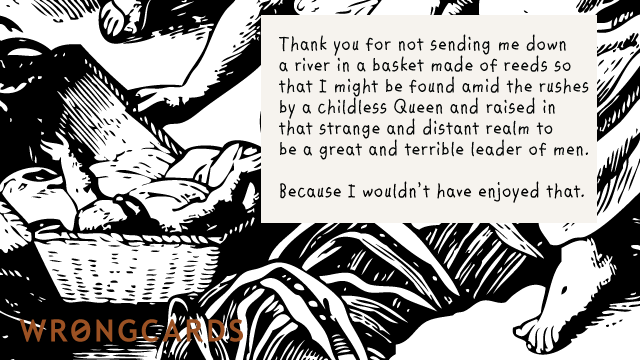 I'm not allowed to celebrate Mother's Day with Mother, so each year I make a life-sized doll, you see, and I sit with her at the table and we make tea and I bring her favorite cigarettes and liquorice. When it is over I take her outside and set her on fire. Without traditions we would all be lost.
share this
send card
Subscribe to our shenanigans
No spamming or soliciting from us. Seriously .