about this wrongcard
I'd protest this holiday. And on the burning barricades I'd chant at police and hurl Molotovs. And then? I'd fall beneath the bejeweled jackboots of St. Valentines Day thugs, wielding their guilt trips and demanding their chocolate boxes and heart-shaped cards. So if anyone needs me I'll be at the florists. Muttering to myself.
Throughout 2018, and hopefully beyond, we're taking a hiatus from displaying ads at Wrongcards. Here's how I did it, and why...
read more
Related Cards
Christmas cards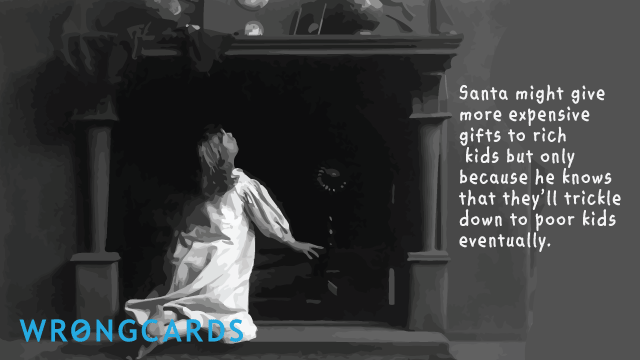 The first Christmas wrongcard for 2010 is here. And you'll see that I chose to avoid controversy and just stick to the basic themes, which is how I like to operate. If you aren't feeling the Christmas spirit yet, try a Christmas-themed snack - like gingerbread. Or a leg of venison.
share this
send card
Subscribe to our shenanigans
No spamming or soliciting from us. Seriously .