about this wrongcard
Back when I was poor and unnourished, I lived with a guy who used to drink my milk while I slept. As a comparative ratio, based on my assets at the time, this equated roughly to stealing my car. But I never put a note on anything in the fridge. Even to me, who once suffered, a note on milk is an instruction to steal.
Throughout 2018, and hopefully beyond, we're taking a hiatus from displaying ads at Wrongcards. Here's how I did it, and why...
read more
Related Cards
Apology cards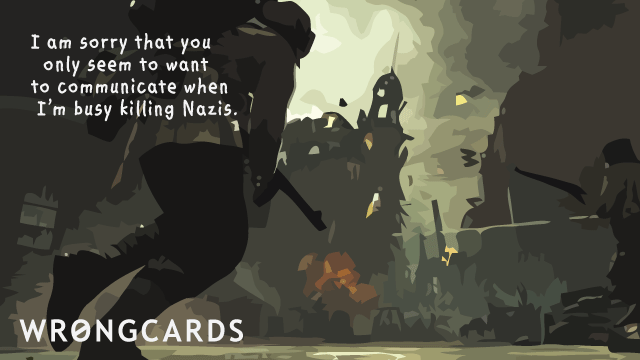 Tradition dictates that I post an older card on Wednesdays, and today's card explores the same theme as yesterday's - that is: miscommunication. BTW, I've given a lot of thought to the topic of miscommunication and have decided I'm in favor of it overall. It also keeps me in business.
share this
send card
Subscribe to our shenanigans
No spamming or soliciting from us. Seriously .