about this wrongcard
Sometimes other people feel sad, either because they're feeling under the weather or because they've lost their wallet or even their their arm during a tragic misunderstanding in a game of monopoly. As a general rule when people feel down we all try to help them feel better. It's a societal rule. Without societal rules society would fall apart and nobody would ever deserve chocolate pudding.
Throughout 2018, and hopefully beyond, we're taking a hiatus from displaying ads at Wrongcards. Here's how I did it, and why...
read more
Related Cards
Excuses cards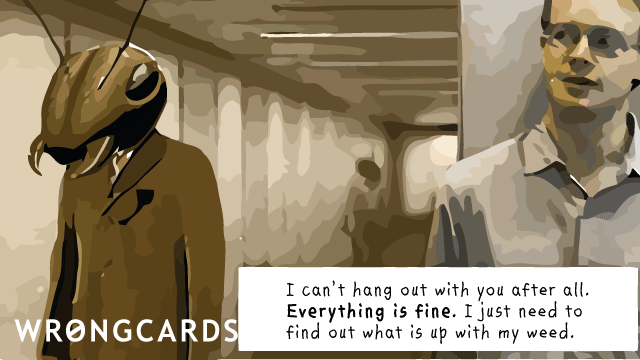 I find people very demanding. "Do this, do that, be quiet, don't eat my pudding, put down that knife, tie it off with a tourniquet, drive me to a hospital, what do you mean we're stopping to buy ice cream?" Today's card? Send it to anyone and they'll probably just GIVE you their pudding. It's only reasonable, really.
share this
send card
Subscribe to our shenanigans
No spamming or soliciting from us. Seriously .