Throughout 2018, and hopefully beyond, we're taking a hiatus from displaying ads at Wrongcards. Here's how I did it, and why...
read more
Related Cards
St.Patricks Day cards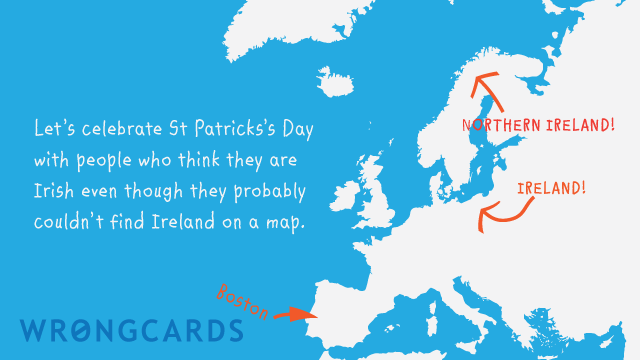 On re-hash Wednesday I like to post an older wrongcard, and today's is one for St. Patrick's Day. A couple of my mates will be going 'ouch' right now but I have a bottle of Makers Mark on standby to send them singing into the land of forgiveness. I know, right?
share this
send card
Easter cards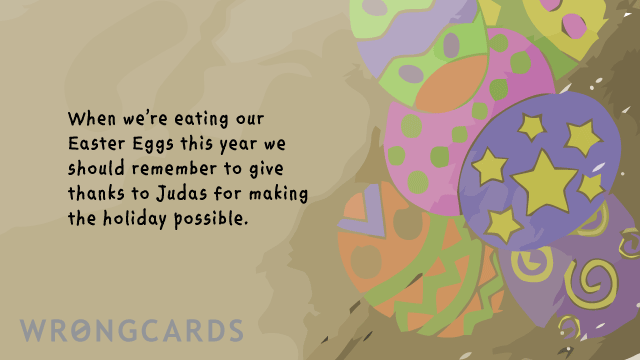 This week's Re-hash Wednesday card is, predictably, an Easter card. And for the record: You Probably Shouldn't Send It to Anyone. You see what I did there? I urged you to live responsibly. Good. My work here is done.
share this
send card
Subscribe to our shenanigans
No spamming or soliciting from us. Seriously .