about this wrongcard
It's nice to have been missed, everyone; thanks. Where have I been? I've been working in secret on a cryptographic system based on ancient Sumerian cuneiform. In the process of this I did NOT accidentally unlock a dimensional gate between our world and that of Ereshkigal, goddess of the underworld. That was totally somebody else.
Throughout 2018, and hopefully beyond, we're taking a hiatus from displaying ads at Wrongcards. Here's how I did it, and why...
read more
Related Cards
Cheer Up cards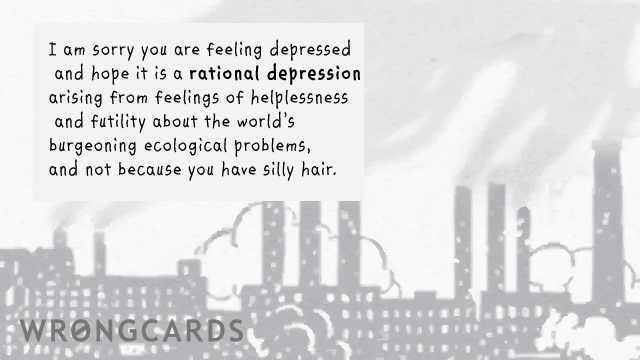 Today's card is my way of helping people overcome depression. However, you should all understand that I can't do too good a job on Cheer Up Cards because pharmaceuticals companies will try to sue me for loss of income. So I hope you all have a *mostly* happy Tuesday.
share this
send card
Subscribe to our shenanigans
No spamming or soliciting from us. Seriously .