Throughout 2018, and hopefully beyond, we're taking a hiatus from displaying ads at Wrongcards. Here's how I did it, and why...
read more
Related Cards
Inspirational cards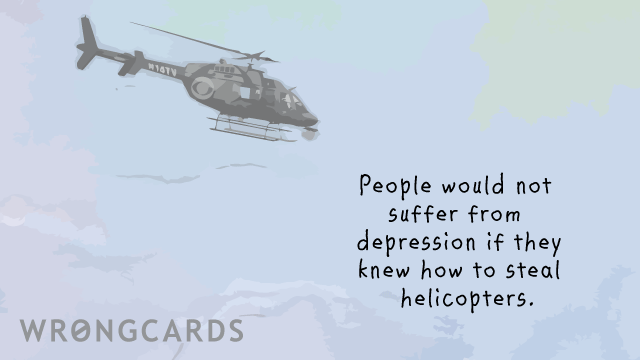 On Wednesdays I like to post an older card and then spend the rest of the day working as a volunteer at a telemarketing company. I'm surreptitiously turning the place into a preemptive suicide hot-line. Everyone I call is pretty confused, of course, but I guess I just believe in changing institutions from within.
share this
send card
Subscribe to our shenanigans
No spamming or soliciting from us. Seriously .