about this wrongcard
I like to consider myself a spokesperson for Christianity. I may not have finished the Bible - I'm up to the section where Sheila begats Shelob, and Shelob begats Shamwow, etcetera - but I believe that a shortage of knowledge should never disqualify a man from writing about things on the internet. As a greeting card company owner, I also make a hell of a lot of money out of religious holidays - which technically makes me a religious leader of the old-school sort. So as your local religious leader I'm giving you all a Christmas card that you can send to your heathen friends, as a way of guilt-tripping them for being wrong about religion. Don't say I never gave you anything. Merry Holidays!
Throughout 2018, and hopefully beyond, we're taking a hiatus from displaying ads at Wrongcards. Here's how I did it, and why...
read more
Related Cards
Apology cards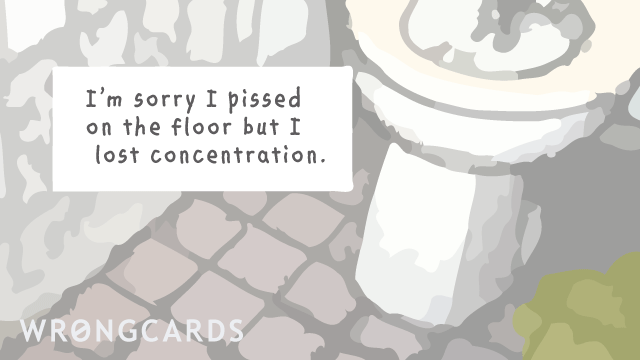 There are cards for you, and there are cards for me ... and today's card is for me. I don't really want to talk about it
share this
send card
Subscribe to our shenanigans
No spamming or soliciting from us. Seriously .