Page 1 of 7
Thinking of You Ecards
When you need to reach out to a friend, family member or loved one and say something so vague that words fail you, you have only one recourse: although what that is has momentarily escaped me due to its nebulous nature and my inability to master the required lexicon. To mix a metaphor: there are more cards here than you could conceivably drink and you're bound to find at least one that expresses how you feel, though we firmly apologize for this fact. It is true, however, that at least sometimes letting these feelings out can really help. So send away, the cards are free to send, etcetera.
Thinking Of You cards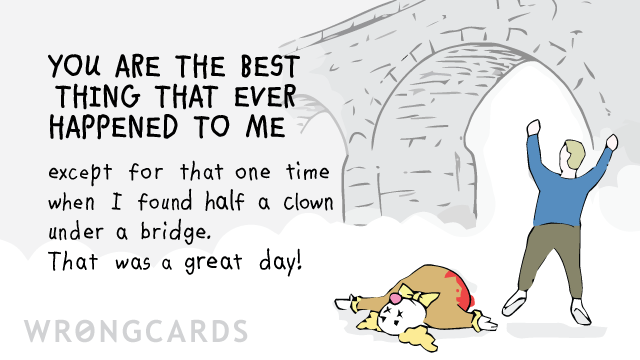 People often say to me 'hey, be careful or you'll set fire to that couch!' Another thing they say is, 'you're a good guy, Che, and a pillar of this community.' And I'm thankful too, which is something you should always feel or at least pretend to feel. This morning I made this card as a way of saying Thank You to people. Don't thank me - well, no, you should absolutely thank me. That's the point, right?
share this
send card
Thinking Of You cards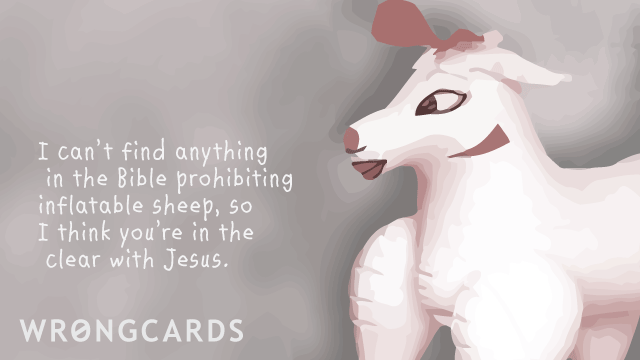 So I invented Rehash Wednesday years ago but the world stole my idea and made it #ThrowbackThursday to avoid having to pay me royalties. Which is fine because I am nice, even people who haven't met me say so all the time. Anyhow, I'm told there is a lot of yellow in this card but I haven't been able to see yellow since I got angry that one time and ate some lead pencils. I think this card is about sheep and morality.
share this
send card
Thinking Of You cards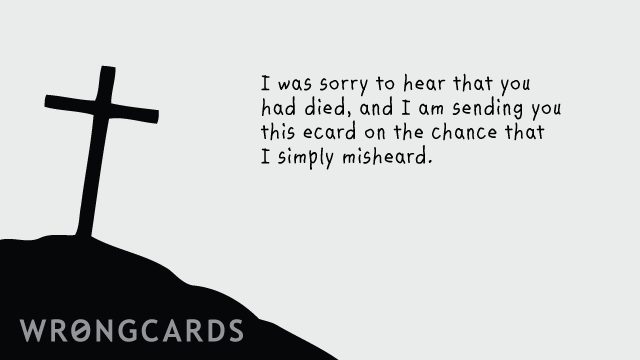 'I have a theory. Have you ever vomited and thought: "My God, there's tiny bits of carrots in it. Look at 'em all. Wait, I didn't eat carrots. When's the last time I ate carrots? I need to eat more carrots." Anyway I have a theory. Your appendix? It produces tiny pieces of carrot for when you throw up. That's my theory. (I never said it was a good theory).'
share this
send card
Thinking Of You cards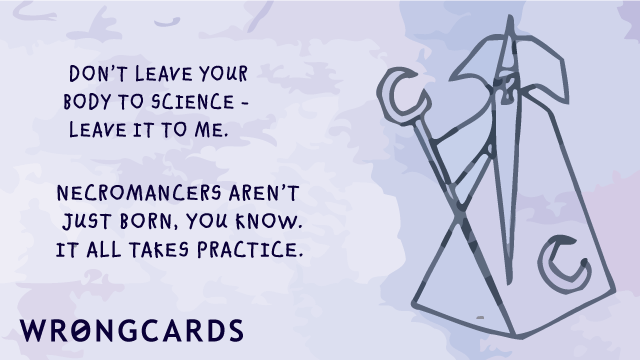 What time is it? Today's rehash Wednesday card is here, but I am in Spain, and it's sunset now but the clock says it's 10pm. That can't be right, can it? Also it feels like a Tuesday. The claw-hammer of jetlag is offering mixed opinions. Who invented jetlag? The Wright Brothers. Those guys are overrated. Screw you Wright Brothers I'm eating breakfast.
share this
send card
Thinking Of You cards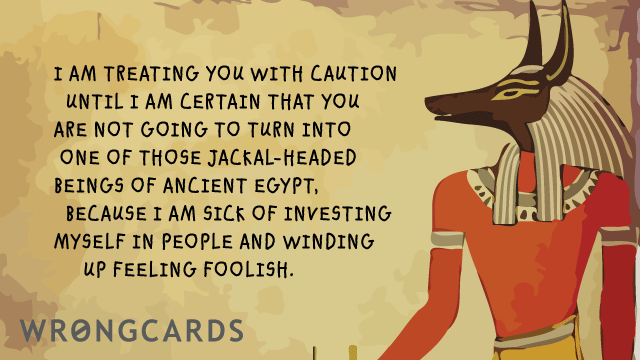 Consider that on Wednesdays I like to post older cards for the sake of nostalgia. In the rich tapestry that we call the human experience, the muddled moments of madness, forgetfulness and shoplifted puddings that sustain each of us, does it truly matter if today is Thursday? Thank you, your forgiveness is very dear to me.
share this
send card
Thinking Of You cards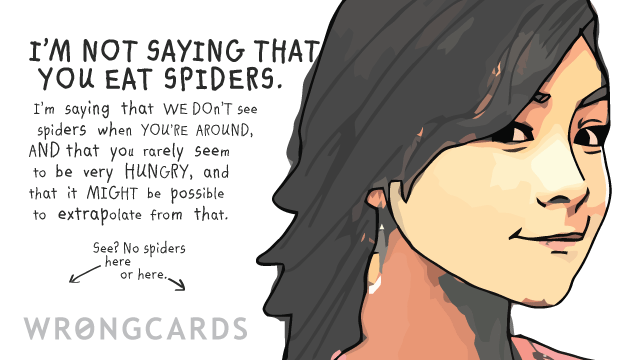 You all know that I hate to boast but the fact is that I'm really good at logic. The only thing that stops me from writing a book called 'How To Defeat Everybody With Logic' is the worrying fact that I still occasionally see zebras following me around that nobody else can see. And Katie Couric would ask me about it during the interview and I'd have no response. Plus I'm also in love with Katie Couric.
share this
send card
Subscribe to our shenanigans
No spamming or soliciting from us. Seriously .