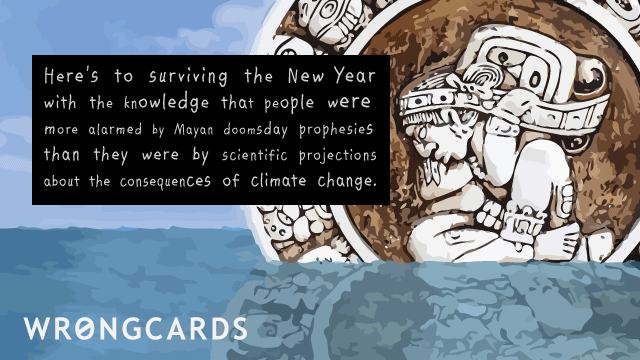 ABOUT THIS CARD
I had a lot of goals this year. Disproving alchemy. Giving someone a brain aneurysm using only logic. Overcoming my habit of stealing zoo animals whenever I feel sad. Anyway. I didn't achieve any of my goals. I was right about knowing how to survive the Mayan Apocalypse though so that's cool. Happy New Years, peoples!
subscribe to my newsletter
Sign up here to get the latest updates and
receive one of my novels for free.
Random Cards