about this wrongcard
I don't really know anything about the history of Halloween but (and this is just a theory) I have basically assumed that the early Americans really hated pumpkins.
My quest to find a literary agent, its reasons, and some very excellent advice on how you too can query a literary agent.
read more
Related Cards
Halloween cards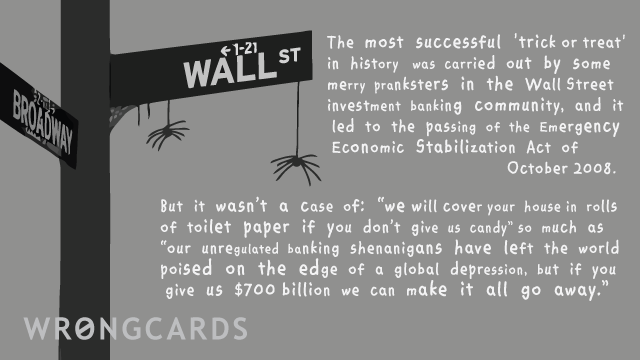 When the silver-haired man on the television says that government has to get out of the way of big business, and that regulations hurt America, I nod sternly. His teeth look expensive. When the man says that regulations are good for women's bodies and that marriage has to be regulated to prevent gays from being happy, I nod sternly. We can all wear gold watches if we work hard.
share this
send card
Subscribe to our shenanigans
No spamming or soliciting from us. Seriously .