previous
next card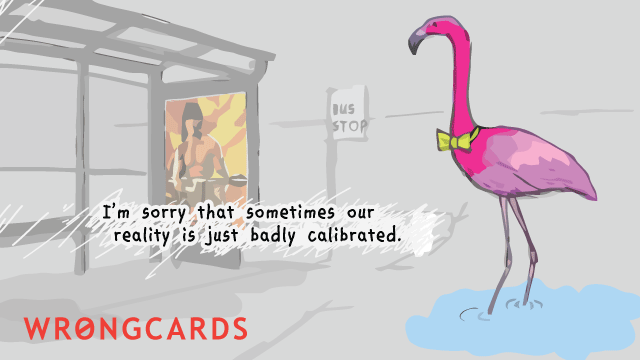 share this
send card
about this wrongcard
One of the things that makes apologizing so enjoyable is that people always believe me. Once I set fire to someone's couch and, even though I was doing them a huge favor (it had a floral print), things were tense until I said sorry. That's why it's childish not to say sorry. Next week I'm setting fire to their new couch because it's brown and I'll say sorry again. Maturity doesn't mean 'boring'.
Read my latest book
"Shea is beginning to think that stealing the world's most famous skull wasn't the best way to launch his career in cat burglary..."
read more
I also considered throwing a chair through a window, but I didn't because it was my chair, and also my window. One should be particular when it comes to picking out targets for petty acts of vandalism.
read more
Subscribe to our shenanigans
No spamming or soliciting from us. Seriously .
Related Cards
TGIF cards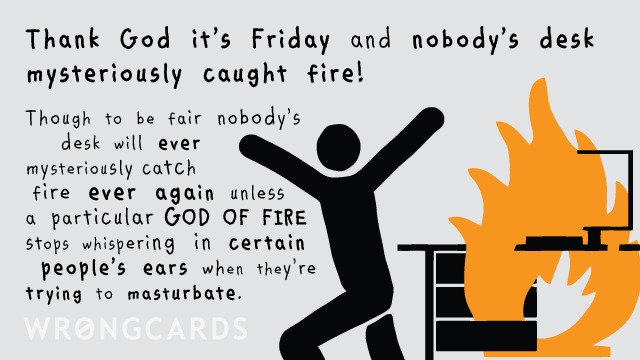 Sometimes I like to re-evaluate myself as an individual and, when I do, I like to give myself 10 out of 10 for self-critical-ness. I'm a simple guy who always tells the truth except if I don't feel like it or get carried away, which is pretty rare but it does happen when I'm at George Clooney's place. I'm not his coolest friend but he's like, 'Kris - you're in my top three'. So that's why I'm happy today.
share this
send card
Christmas cards
On Wednesdays in December I like to post an older card, then I meditate backwards through time and space. Once I traveled back to '02 and had coffee with myself. I tried to convince me that gum boots would be fashionable in 10 years but I didn't believe me. Actually, I haven't believed anything my Future Self has said for about a decade now.
share this
send card
Sympathy cards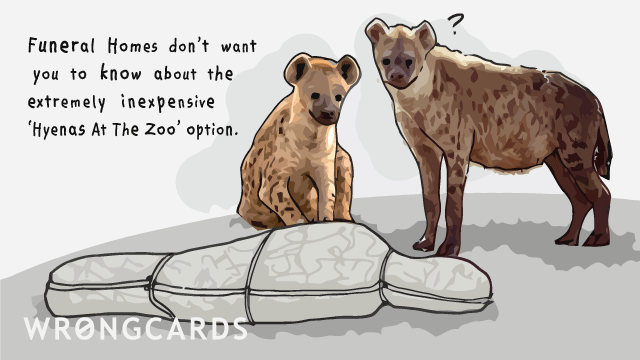 Most of my friends are not going to live through the impending Mayan Doomsday because they simply refuse to take my 'stop, drop and roll' drills seriously. So I'm accepting their impending deaths stoically in advance. I'm not that sad actually, possibly because I've been making sympathy cards to send to myself. Emotional intelligence makes life easier.
share this
send card
Thanksgiving cards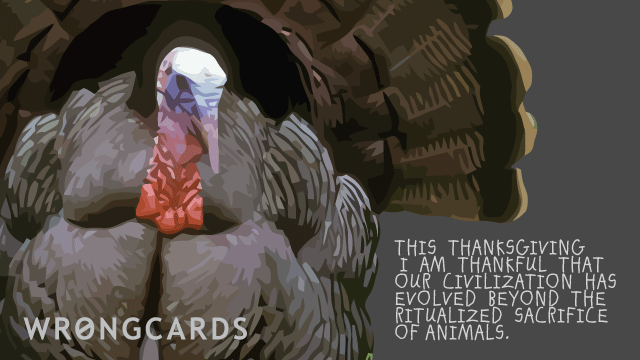 I'm not American but I live in Boston and have learned some of your customs. I know that Thanksgiving is about men sitting about watching sport all day while women cook for them. I have to admit this barbaric cultural practice does offend my modern sensibilities but I guess it's just a tradition that predates our contemporary awareness that men are better cooks than women.
share this
send card