about this wrongcard
Whenever a person tells me they are depressed I suggest they bake some muffins. I tell them research indicates that baking increases production of the monoamine neurotransmitter 5-hydroxytryptamine (serotonin). It's not true, I just like muffins. If bees were an ingredient in muffins then this post would be slightly less tangential.
My quest to find a literary agent, its reasons, and some very excellent advice on how you too can query a literary agent.
read more
Related Cards
Inspirational cards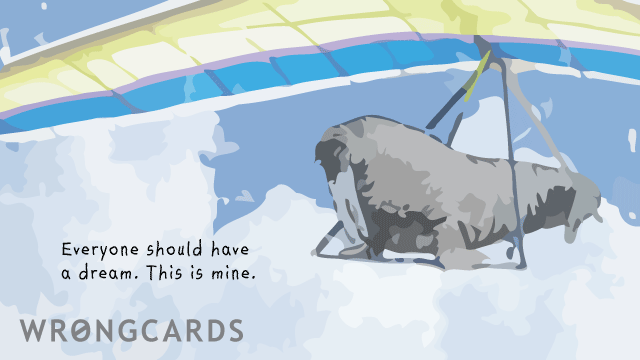 On Wednesdays I always post an older card and then I spend the rest of the day giving up tea. I quaff my ninth and final cup at ten in the morning (the following three are for nostalgic purposes only). Around mid-afternoon I invariably down another final cup to fortify my resolve to quit. I'm only human; the last thing I want is for you to think I'm an addict when I'm merely an inspirational figure.
share this
send card
Cheer Up cards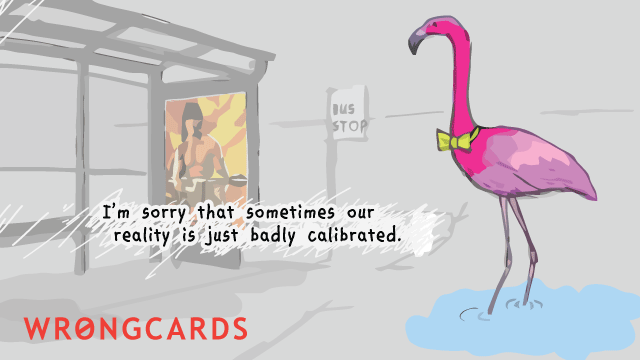 One of the things that makes apologizing so enjoyable is that people always believe me. Once I set fire to someone's couch and, even though I was doing them a huge favor (it had a floral print), things were tense until I said sorry. That's why it's childish not to say sorry. Next week I'm setting fire to their new couch because it's brown and I'll say sorry again. Maturity doesn't mean 'boring'.
share this
send card
Sympathy cards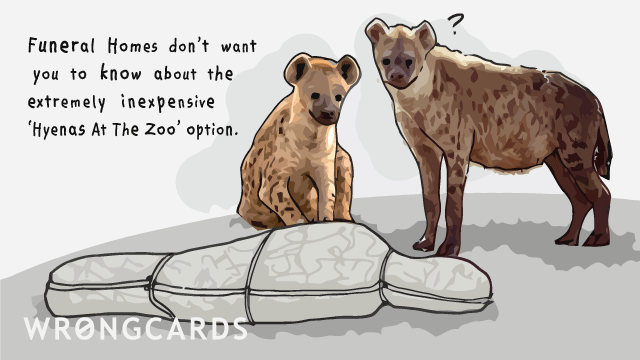 Most of my friends are not going to live through the impending Mayan Doomsday because they simply refuse to take my 'stop, drop and roll' drills seriously. So I'm accepting their impending deaths stoically in advance. I'm not that sad actually, possibly because I've been making sympathy cards to send to myself. Emotional intelligence makes life easier.
share this
send card
Thanksgiving cards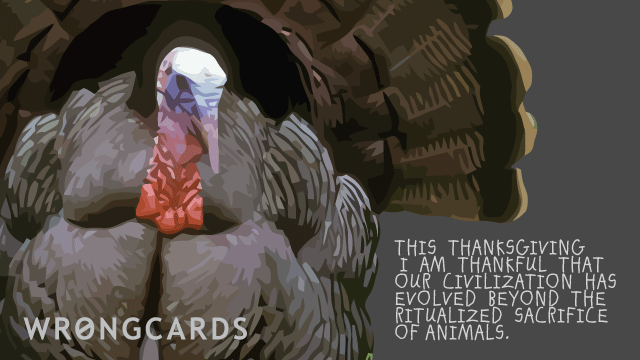 I'm not American but I live in Boston and have learned some of your customs. I know that Thanksgiving is about men sitting about watching sport all day while women cook for them. I have to admit this barbaric cultural practice does offend my modern sensibilities but I guess it's just a tradition that predates our contemporary awareness that men are better cooks than women.
share this
send card
Subscribe to our shenanigans
No spamming or soliciting from us. Seriously .