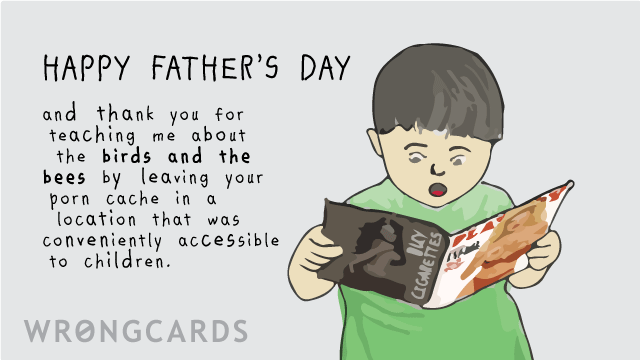 ABOUT THIS CARD
My Dad wasn't around much when I was a kid 'cause he was busy walking on the moon or making movies, so I had 20 or so 'other Dads', owing to Nanna's natural charisma. They taught me all sorts of things, like how to borrow cars, how to grow plants inside a cupboard and how to drive quickly away from banks. Today's card? Send it to your Dad(s).
subscribe to my newsletter
Sign up here to get the latest updates and
receive one of my novels for free.
Related Cards