about this wrongcard
If you know someone who is having a birthday right now you have to send them today's wrongcard. Because it's, like, Providence or something that this card should appear in your life and you have to do it. To ignore Providence is like ignoring God. And we don't do that, okay, because there will be floods and I'll have to build an Ark. If I build an Ark I'm not inviting any bears on-board. Screw that.
My quest to find a literary agent, its reasons, and some very excellent advice on how you too can query a literary agent.
read more
Related Cards
Inspirational cards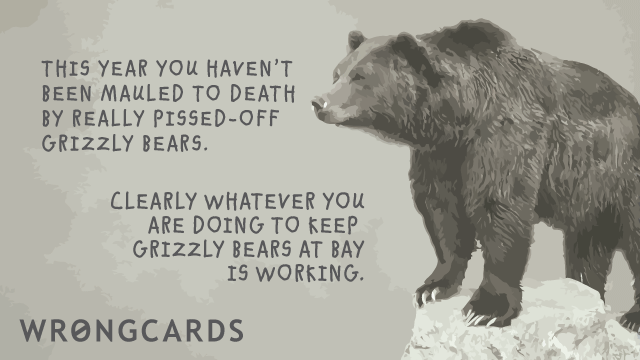 On Wednesdays I typically post an older card that you might not have seen, and then I spend the afternoon writing letters to the International Olympic Committee demanding they introduce Competitive Humming into the London Olympics. It won't work, but at least the person who opens their mail will have a really weird day.
share this
send card
Subscribe to our shenanigans
No spamming or soliciting from us. Seriously .