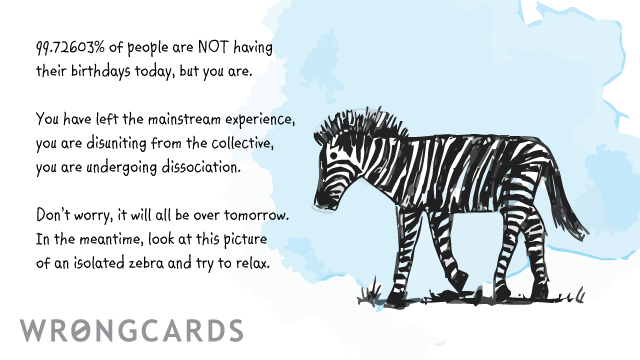 ABOUT THIS CARD
"But do you understand it?" I asked a friend. He said, "I'm seeing a birthday zebra that's troubled by its temporary individuality, isolation and detachment, but will happily return to the unremarkable anonymity of herd experience tomorrow". I looked at him and said: "Actually I just wanted to draw a zebra."
subscribe to my newsletter
Sign up here to get the latest updates and
receive one of my novels for free.
Random Cards