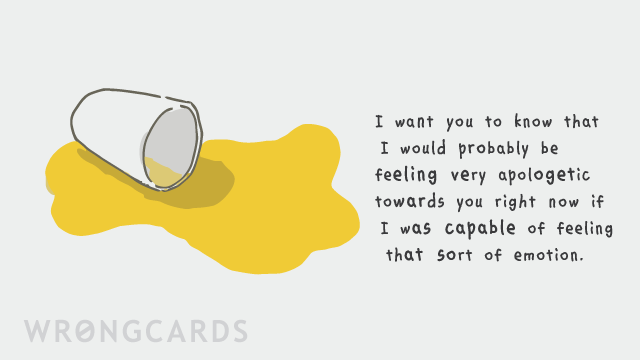 ABOUT THIS CARD
People, I have a dream - and in that dream there's a goat flying a biplane wearing a leather helmet and goggles and he' chanting Wagner. That's why you shouldn't follow your dreams; sometimes they're rubbish. Now, today's card is an apology ecard. If you should ever really need a good card to apologize to someone for something, remember - wrongcards: not the best place for that.
subscribe to my newsletter
Sign up here to get the latest updates and
receive one of my novels for free.
Random Cards