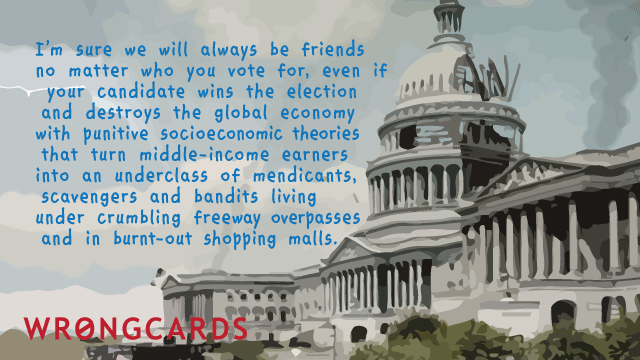 ABOUT THIS CARD
Whenever people say to me "I don't like to discuss politics" I always assume they're just being polite about being politically clueless and inviting me to instruct them on what to believe. This would probably be an unsound approach if I wasn't really good at understanding the universal truths of the world. I'm also good at understanding social-cues, puzzles and collecting wasps in jars.
subscribe to my newsletter
Sign up here to get the latest updates and
receive one of my novels for free.
Random Cards