previous
next card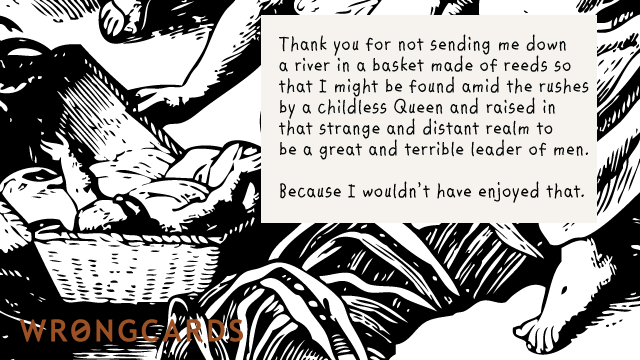 share this
send card
about this wrongcard
I'm not allowed to celebrate Mother's Day with Mother, so each year I make a life-sized doll, you see, and I sit with her at the table and we make tea and I bring her favorite cigarettes and liquorice. When it is over I take her outside and set her on fire. Without traditions we would all be lost.
Read my latest book
"Shea is beginning to think that stealing the world's most famous skull wasn't the best way to launch his career in cat burglary..."
read more
I also considered throwing a chair through a window, but I didn't because it was my chair, and also my window. One should be particular when it comes to picking out targets for petty acts of vandalism.
read more
Subscribe to our shenanigans
No spamming or soliciting from us. Seriously .
Related Cards
Easter cards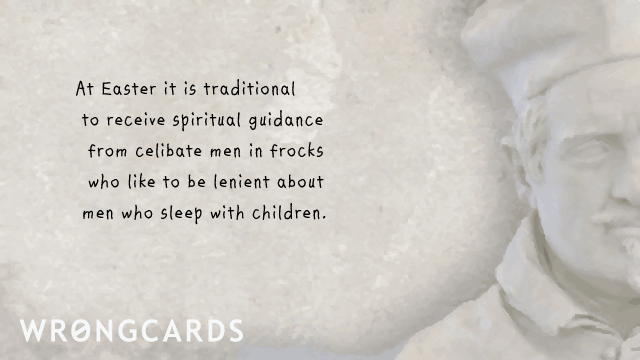 I hope it's not too soon to post this. I like Easter because it is all a relatively safe topic and I generally run much less risk of accidentally saying something controversial. Happy Thursday everyone!
share this
send card
Thanksgiving cards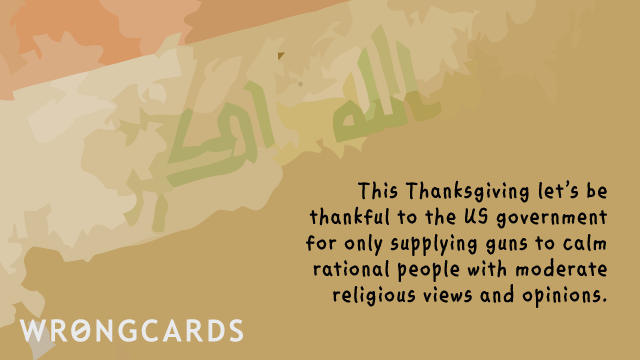 I'm not American but I live in Boston. Thanksgiving is a lovely holiday that celebrates family life with good food and confusing games of football. I don't like the tradition of forcing foreign male guests to sleep with all the old ladies present but it's your holiday and I respect local customs even when I don't understand them.
share this
send card
Workplace cards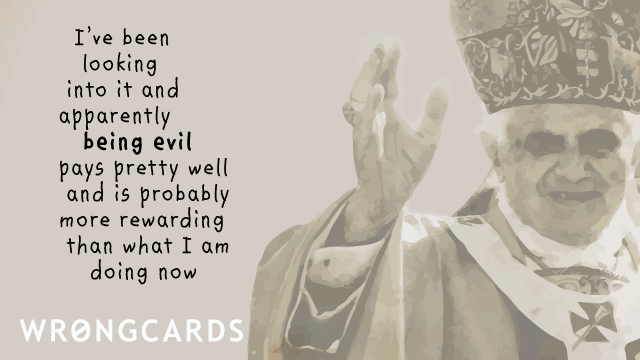 Do you ever find yourself blacking out and waking up hours later in a field several miles from your home holding a dead squirrel and having no memory of how you got there? Yeah, I don't either and I blame the people around me for expecting more of me than that. I did a card about Being Evil. I don't advise sending it to anyone.
share this
send card