about this wrongcard
I'm not allowed to celebrate Mother's Day with Mother, so each year I make a life-sized doll, you see, and I sit with her at the table and we make tea and I bring her favorite cigarettes and liquorice. When it is over I take her outside and set her on fire. Without traditions we would all be lost.
My quest to find a literary agent, its reasons, and some very excellent advice on how you too can query a literary agent.
read more
Related Cards
Easter cards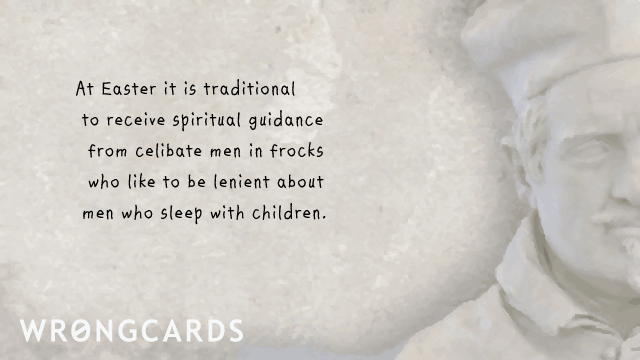 I hope it's not too soon to post this. I like Easter because it is all a relatively safe topic and I generally run much less risk of accidentally saying something controversial. Happy Thursday everyone!
share this
send card
Thanksgiving cards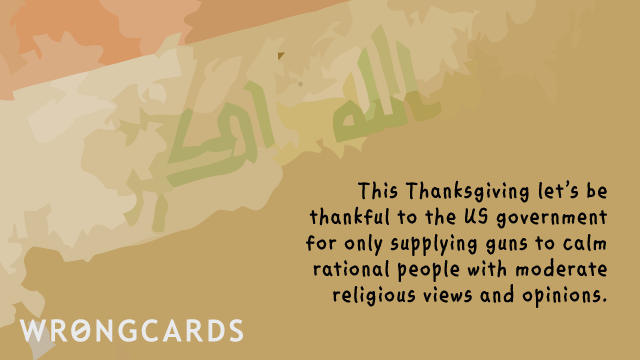 I'm not American but I live in Boston. Thanksgiving is a lovely holiday that celebrates family life with good food and confusing games of football. I don't like the tradition of forcing foreign male guests to sleep with all the old ladies present but it's your holiday and I respect local customs even when I don't understand them.
share this
send card
Workplace cards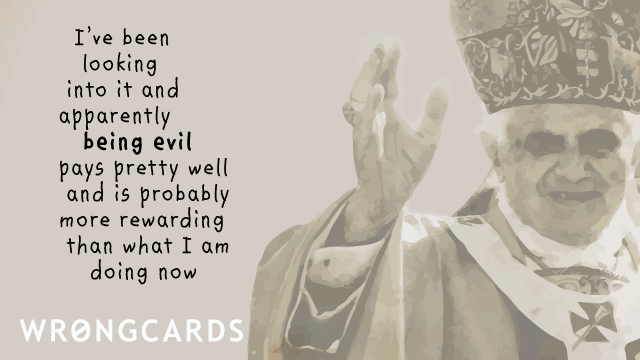 Do you ever find yourself blacking out and waking up hours later in a field several miles from your home holding a dead squirrel and having no memory of how you got there? Yeah, I don't either and I blame the people around me for expecting more of me than that. I did a card about Being Evil. I don't advise sending it to anyone.
share this
send card
Subscribe to our shenanigans
No spamming or soliciting from us. Seriously .