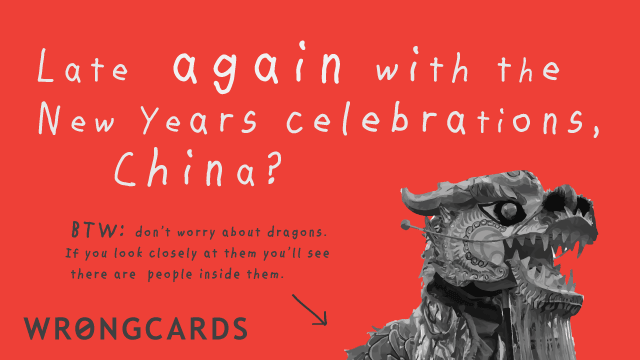 ABOUT THIS CARD
Late again with the New Year's Celebrations, China?" has really annoyed some people in the past. One time, I responded to a complaint about it with the observation that they shouldn't feel so insecure, "especially considering how China had given the world so much, like sushi, origami and ninjas." If I haven't mentioned it lately, I really like my job.
subscribe to my newsletter
Sign up here to get the latest updates and
receive one of my novels for free.
Random Cards