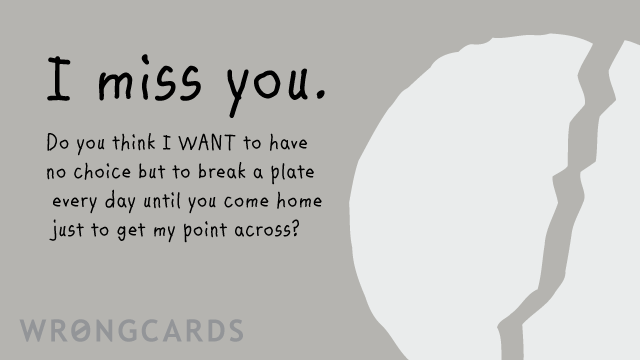 ABOUT THIS CARD
Today's card is a Missing You Wrongcard. And I believe that it would probably be endorsed by the American Psychiatric Association but I can't get through to them again this morning - they keep changing their phone number.
subscribe to my newsletter
Sign up here to get the latest updates and
receive one of my novels for free.
Random Cards