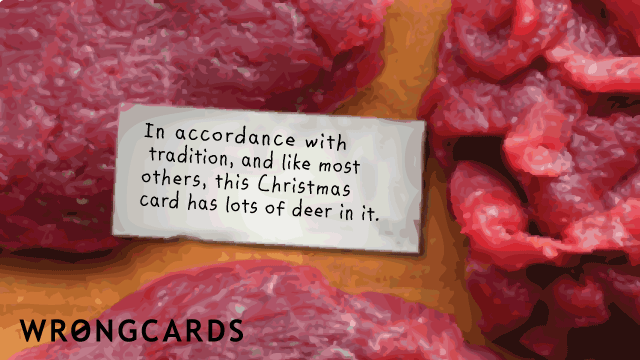 ABOUT THIS CARD
"What are you getting me for Christmas?" she asked. , "A card," I replied., "Because you own a greeting card company, right?" , "That's right. If I give you a card I get to save money.", "Great." , "It is pretty cool," I agreed. , "Well, at least promise me it'll be a traditional Christmas card, with deer on it or something.", "I promise."
subscribe to my newsletter
Sign up here to get the latest updates and
receive one of my novels for free.
Related Cards