previous
next card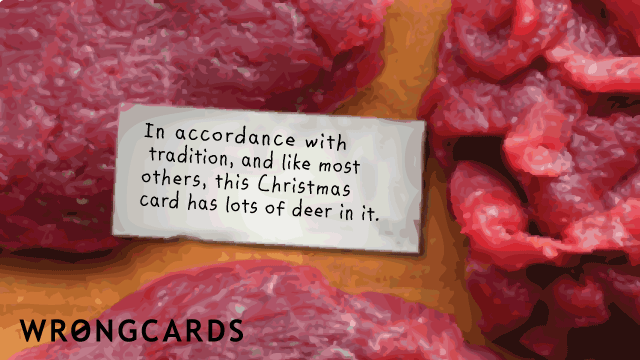 share this
send card
about this wrongcard
"What are you getting me for Christmas?" she asked. , "A card," I replied., "Because you own a greeting card company, right?" , "That's right. If I give you a card I get to save money.", "Great." , "It is pretty cool," I agreed. , "Well, at least promise me it'll be a traditional Christmas card, with deer on it or something.", "I promise."
Read my latest book
"Shea is beginning to think that stealing the world's most famous skull wasn't the best way to launch his career in cat burglary..."
read more
I had just learned I was about to become a father. The timing was somewhat less than ideal. You see ...
read more
Subscribe to our shenanigans
No spamming or soliciting from us. Seriously .
Related Cards
Christmas cards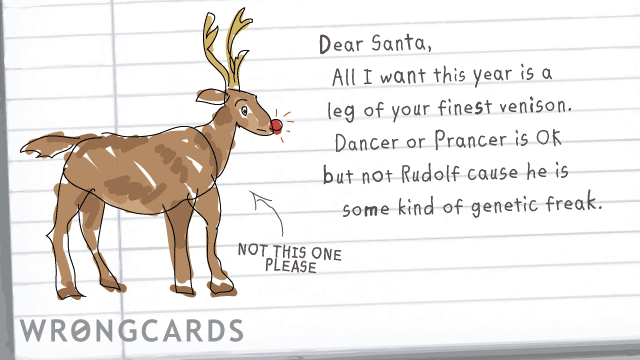 The song 'I Saw Mummy Kissing Santa Claus' offers a pretty sinister implication when you believe in Santa. When I was a little kid, thinking about this man carrying on with some kid's mum was pretty distressing. Sure, he's a notorious 'reverse burglar', but what's his deal with messing about with other kid's mums? It's understandable then that when other kids got better presents than me, it did kind of change my attitude towards their mothers. In unrelated news, for some reason I wasn't invited to Christmas parties as a child either.
share this
send card
Topical cards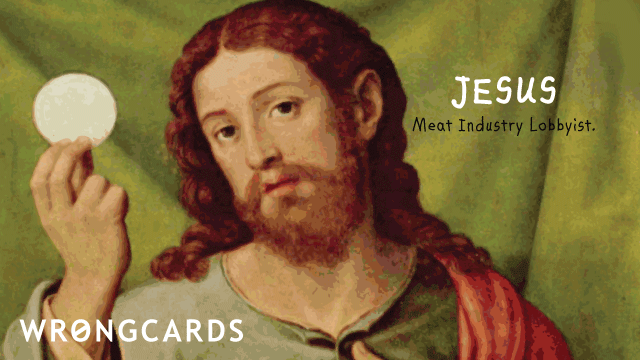 I've never known much about religion. I guess I'm agnostic because I don't want to wind up having to look surprised. Sadly, having a foot in both camps just means everyone feels obligated to preach at you. Today's card is about the Eating of the Eucharist. It's my way of coping with being recently told that it's not a biscuit.
share this
send card