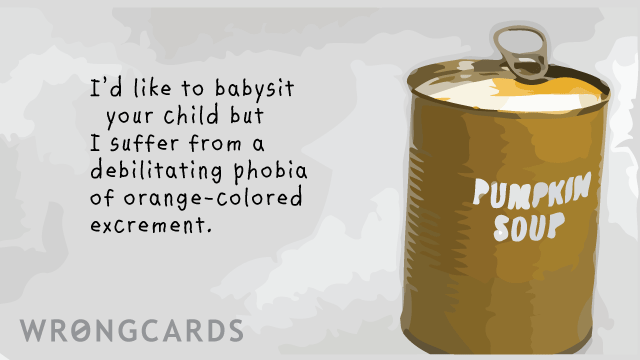 ABOUT THIS CARD
Babies happen, and when one happens near you, you'd best be prepared. I'm not saying that babies aren't great to be around for a few minutes but there ARE a lot of good PC games coming out in the next three months. What's today's card? Your ticket to freedom.
subscribe to my newsletter
Sign up here to get the latest updates and
receive one of my novels for free.
Random Cards