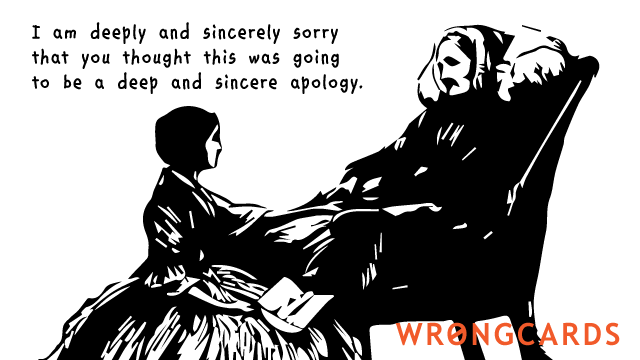 ABOUT THIS CARD
I'm still in Spain, by the way - and today I spent half a day out in the middle of a field chasing around three rabbits who simply could not understand I wanted to be their friend. (The Spanish Tourism Authority can expect a strongly worded letter). You know how sometimes people insist you apologize for stuff? Today's card makes them less noisy.
subscribe to my newsletter
Sign up here to get the latest updates and
receive one of my novels for free.
Random Cards