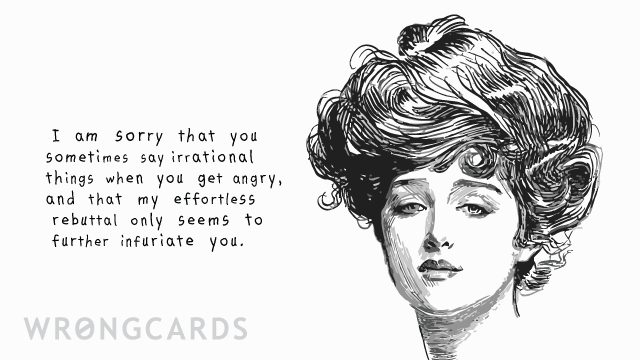 ABOUT THIS CARD
Apologies? Well, there are times when the Nice People From Human Resources have ushered you into a special meeting, and they've given you a scone and tea and are talking in careful measured tones about 'conduct', whatever the hell that is. When that happens, don't throw the scone at anyone. Trust me. Anyhoo, I've got nothing to say about apologies.
subscribe to my newsletter
Sign up here to get the latest updates and
receive one of my novels for free.
Related Cards