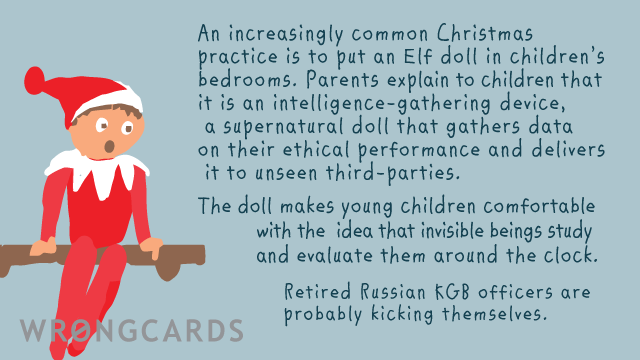 ABOUT THIS CARD
I watch Bill O'Reilly so I know that the widespread lack of belief in Santa can be explained as a plot against Christmas by liberal elites. Sometimes I'm not certain though. I tortured this elf in my bedroom for more information, and I'm very good at that, but so far he's given up nothing. I feel like I've failed all of you.
subscribe to my newsletter
Sign up here to get the latest updates and
receive one of my novels for free.
Random Cards