previous
next card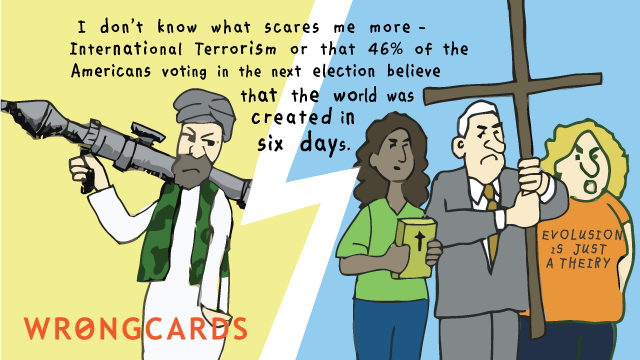 share this
send card
about this wrongcard
One of my daily challenges is the fact that I understand politics better than everybody else. I already know who will win the US election - some really rich Americans who live in Monaco and Switzerland. Normal Americans who live inside the United States won't fare so well, of course, but at least they'll get to have some interesting arguments among themselves at Thanksgiving.
Read my latest book
"Shea is beginning to think that stealing the world's most famous skull wasn't the best way to launch his career in cat burglary..."
read more
I also considered throwing a chair through a window, but I didn't because it was my chair, and also my window. One should be particular when it comes to picking out targets for petty acts of vandalism.
read more
Subscribe to our shenanigans
No spamming or soliciting from us. Seriously .
Related Cards
Olympics cards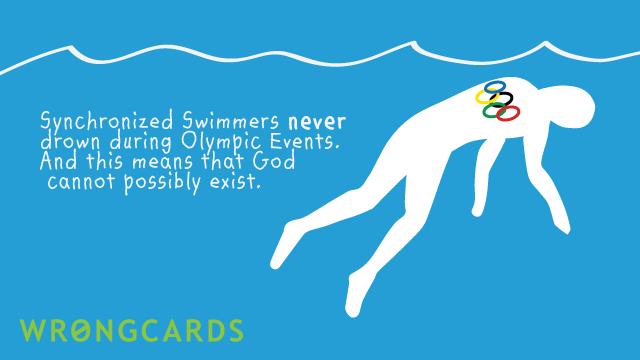 There was a time when our troubled relationship with the International Olympic Committee still had a chance. In retrospect I think the turning point came when we showed them this card. 'Cause about ten seconds later one them threw a mango at me. Seriously, who does that? Some of those IOC guys can be really immature when confronted with Art.
share this
send card
Easter cards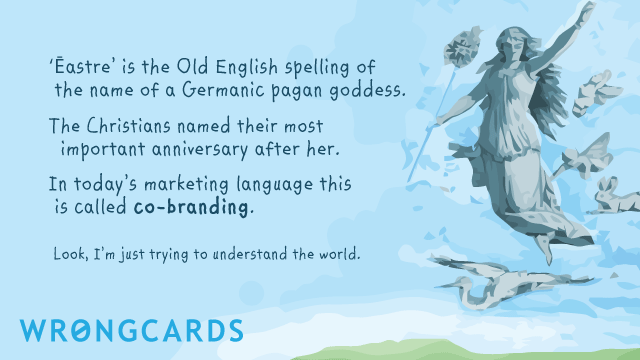 Today is Good Friday. That's a public holiday in a lot of the world but not in the U.S., because the earliest colonists here were protestants and they got to set all the rules. When we're kicking off space exploration don't let protestants onto the space ships or there'll be no weekends on Mars. Today's card makes commercial use of religious imagery. In other words: Happy Easter!
share this
send card
Jewish cards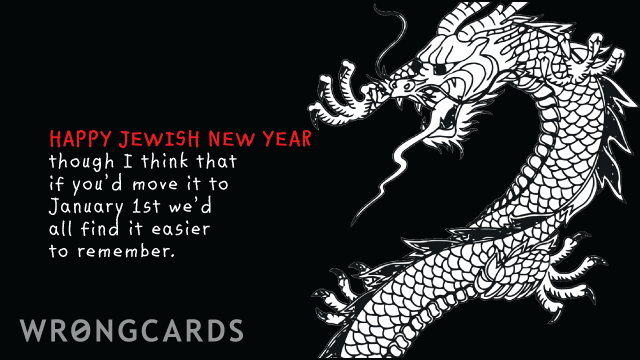 So I spent this week camping in the White Mountains in New Hampshire and mostly feeling terrified of bears. The Jewish New Year came and went and I was oblivious to the whole thing this time. Another thing I'm afraid of is firecrackers and people dancing about in dragon costumes. Thank God I'm agnostic.
share this
send card