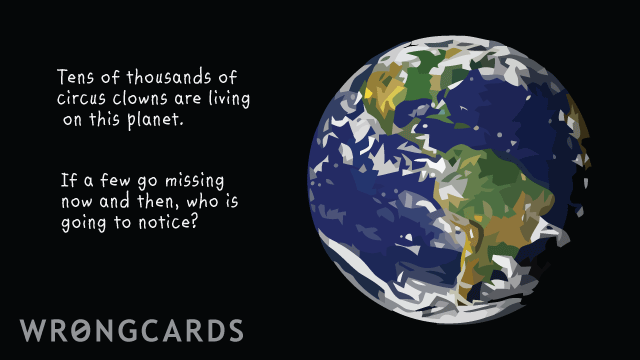 ABOUT THIS CARD
It's re-hash Wednesday, which means I get to publish an older card and take the rest of the day off, ideally to do something frivolous. It's an important tradition to me because Wrongcards is a work of great seriousness and without a little bit of irresponsibility I'd probably go mad.
subscribe to my newsletter
Sign up here to get the latest updates and
receive one of my novels for free.
Related Cards