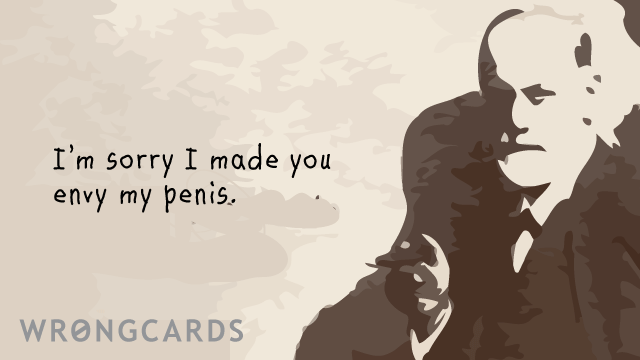 ABOUT THIS CARD
Here's a vaguely NSFW-ish card that would be wrong for anyone to send to anyone. Unless, perhaps, to Mother. Allegedly I have issues. Can't afford a therapist so I did some self-diagnosis with shoplifted psychology textbooks. The diagnosis? Aside from my phobia of clowns my mental health is awesome.
subscribe to my newsletter
Sign up here to get the latest updates and
receive one of my novels for free.
Random Cards