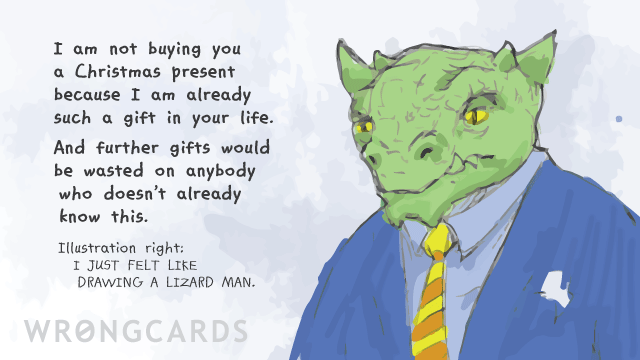 ABOUT THIS CARD
Look, it's silly really. I promised a friend he could draw all the remaining Christmas cards of 2013. Alcohol may have been a factor. Anyway, look it's not the point - it's just that he's gone off the reservation. This week at Wrongcards we are learning about the importance of a carefully worded contract. Are napkins really admissible in court?
subscribe to my newsletter
Sign up here to get the latest updates and
receive one of my novels for free.
Random Cards