about this wrongcard
Look, it's silly really. I promised a friend he could draw all the remaining Christmas cards of 2013. Alcohol may have been a factor. Anyway, look it's not the point - it's just that he's gone off the reservation. This week at Wrongcards we are learning about the importance of a carefully worded contract. Are napkins really admissible in court?
There's a new book out in the world, and I wrote it.
read more
Related Cards
Birthday cards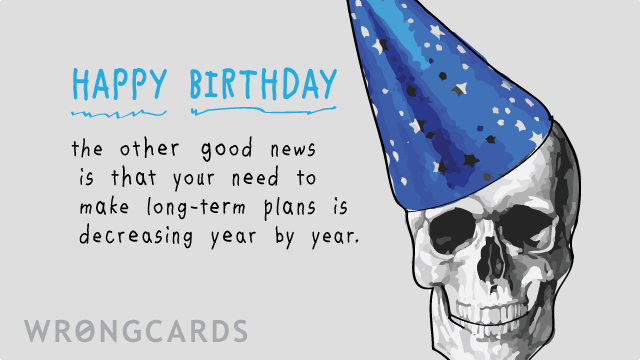 Did you know only 12 million Americans believe that the USA is secretly run by lizard people? It's a very disappointing statistic but lizards are good at disinformation. Today's wrongcard is for birthdays so why, then, am I talking about lizard people? Oh who knows why I do anything.
share this
send card
Subscribe to our shenanigans
No spamming or soliciting from us. Seriously .