previous
next card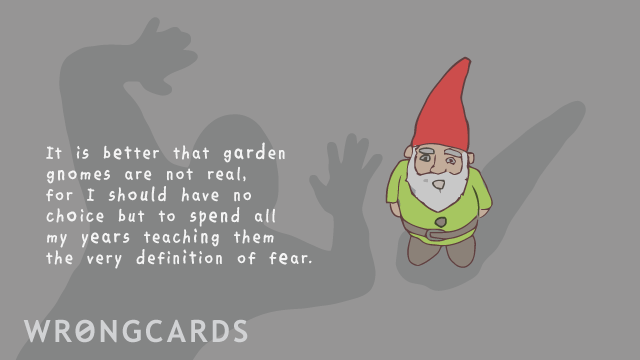 share this
send card
about this wrongcard
Increasingly I allow myself to be persuaded that garden gnomes are probably not real - because somehow it seems to matter to the people around me - but the fact is their existence still doesn't make a lot of sense. Why would somebody intentionally make garden gnomes? And why isn't the government doing anything to stop them? And when did we all decide not to ask these questions?!
Read my latest book
"Shea is beginning to think that stealing the world's most famous skull wasn't the best way to launch his career in cat burglary..."
read more
I also considered throwing a chair through a window, but I didn't because it was my chair, and also my window. One should be particular when it comes to picking out targets for petty acts of vandalism.
read more
Subscribe to our shenanigans
No spamming or soliciting from us. Seriously .
Related Cards
WTF cards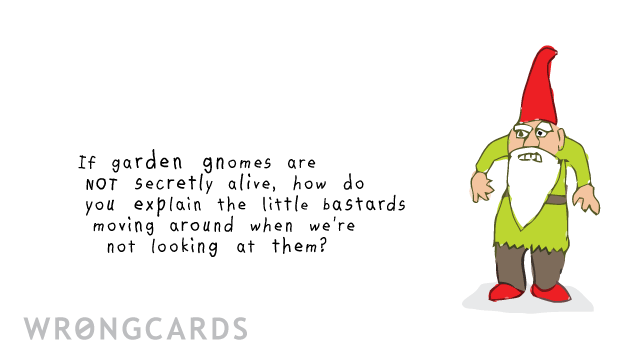 Even though I've played every Grand Theft Auto game to death, the Commonwealth of Massachusetts still refuses to issue me with a driver's license. And while I will concede that I don't know how to drive a car, why are they singling ME out?! Whatever. I'm over it. If you ever ride public transport in Boston and hear an Australian guy talking about garden gnomes, come over and say hi...
share this
send card
Cheer Up cards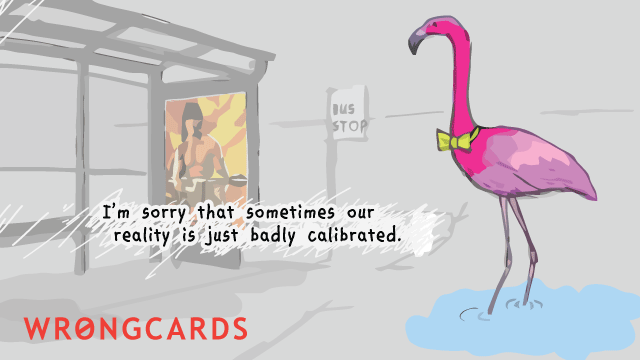 One of the things that makes apologizing so enjoyable is that people always believe me. Once I set fire to someone's couch and, even though I was doing them a huge favor (it had a floral print), things were tense until I said sorry. That's why it's childish not to say sorry. Next week I'm setting fire to their new couch because it's brown and I'll say sorry again. Maturity doesn't mean 'boring'.
share this
send card
Christmas cards
On Wednesdays in December I like to post an older card, then I meditate backwards through time and space. Once I traveled back to '02 and had coffee with myself. I tried to convince me that gum boots would be fashionable in 10 years but I didn't believe me. Actually, I haven't believed anything my Future Self has said for about a decade now.
share this
send card