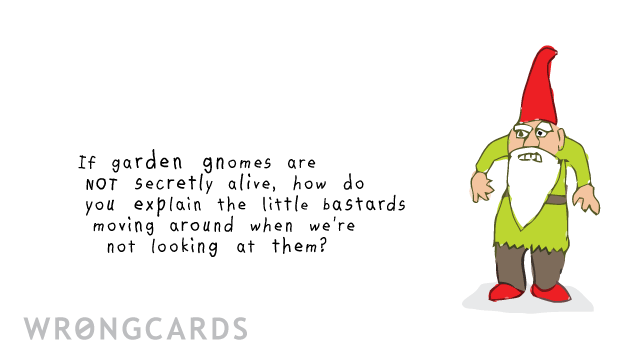 ABOUT THIS CARD
Even though I've played every Grand Theft Auto game to death, the Commonwealth of Massachusetts still refuses to issue me with a driver's license. And while I will concede that I don't know how to drive a car, why are they singling ME out?! Whatever. I'm over it. If you ever ride public transport in Boston and hear an Australian guy talking about garden gnomes, come over and say hi...
subscribe to my newsletter
Sign up here to get the latest updates and
receive one of my novels for free.
Random Cards