I just disappeared for four years. It's time to come out from the woodwork, but where do I start? How about I go back to the middle?
read more
Related Cards
Easter cards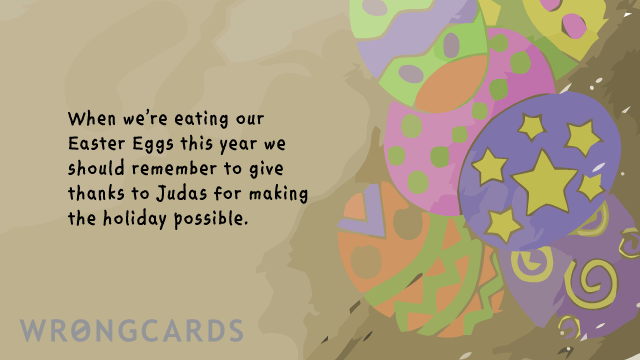 This week's Re-hash Wednesday card is, predictably, an Easter card. And for the record: You Probably Shouldn't Send It to Anyone. You see what I did there? I urged you to live responsibly. Good. My work here is done.
share this
send card
Jewish cards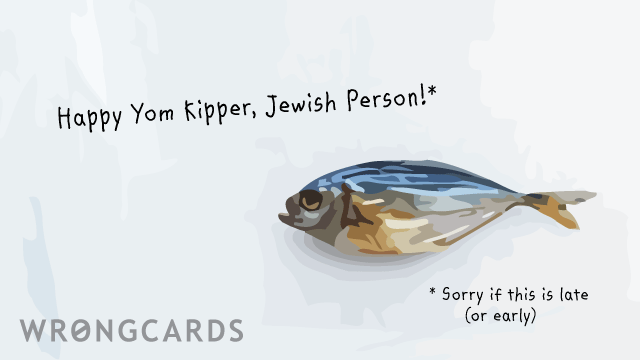 On Wednesdays I like to post an older card and then spend the rest of my day reading about World Religions. I like to stay on the right side of all religious faiths. And I advocate religious tolerance in all things, mostly because I don't yet know who is going to win.
share this
send card
Subscribe to our shenanigans
No spamming or soliciting from us. Seriously .