previous
next card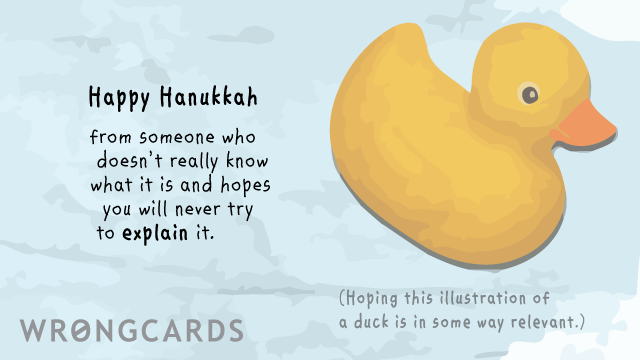 share this
send card
about this wrongcard
It's Hanukkah, a time when Jews around the world get together to celebrate Jesus' birthday. I understand they also burn candles, called midichlorians, or a mandalorians, or something like that, and eat lots of Chinese food. I know Jesus really tried to improve Judaism, but removing Chinese food from Christmas seems like a mistake to me. I guess Jesus was just a fussy eater.
Read my latest book
"Shea is beginning to think that stealing the world's most famous skull wasn't the best way to launch his career in cat burglary..."
read more
I also considered throwing a chair through a window, but I didn't because it was my chair, and also my window. One should be particular when it comes to picking out targets for petty acts of vandalism.
read more
Subscribe to our shenanigans
No spamming or soliciting from us. Seriously .
Related Cards
WTF cards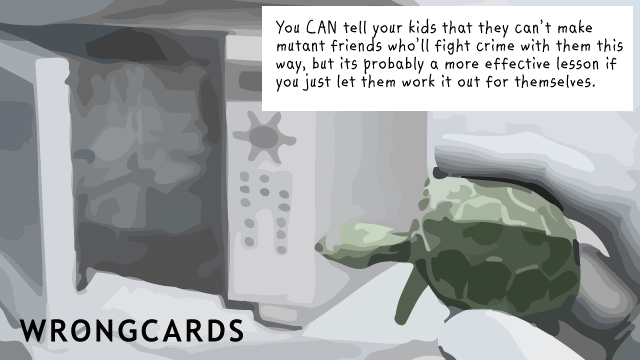 In my tireless campaign to teach responsible parenting I do occasionally take a mistep. But this is only because I lack any real experience in child-raising. I don't know if today's card is a mistep but I do think that it is, at the very least, true. And you can't fault a person for being right, can you?
share this
send card
Reminder cards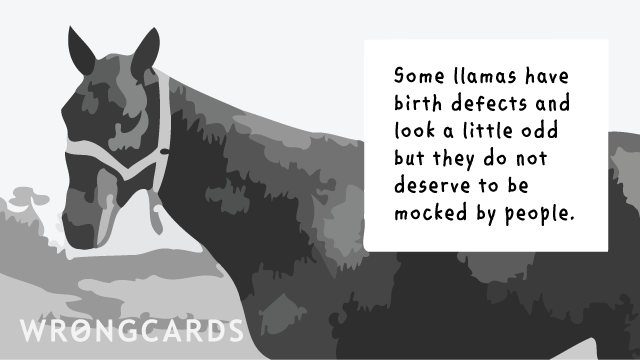 Everybody knows that llamas are the second-class citizens of the horse world. I think they're awesome and a bit better than alpacas. Alpacas kind of have a shifty look about them. They're both okay I guess but in a tight-spot I'd rather have a llama with me than an alpaca. I don't know why but my instincts are usually pretty good about this stuff.
share this
send card
Flirting cards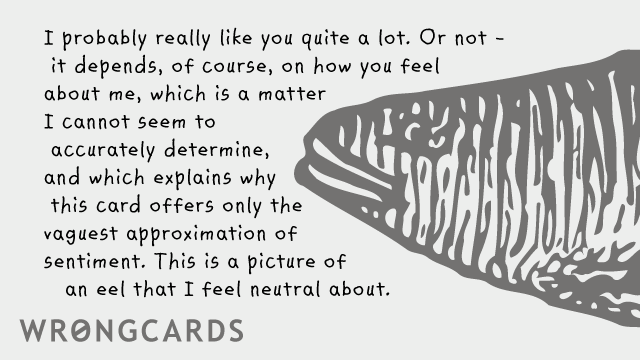 The thing about eels is that they really are impossible to feel neutral about. You might think you like them a lot, say, when you're eating them in a Japanese restaurant. But face to face with them in an ocean, you will have one just thought: that thing is so ugly it is practically anathema.
share this
send card