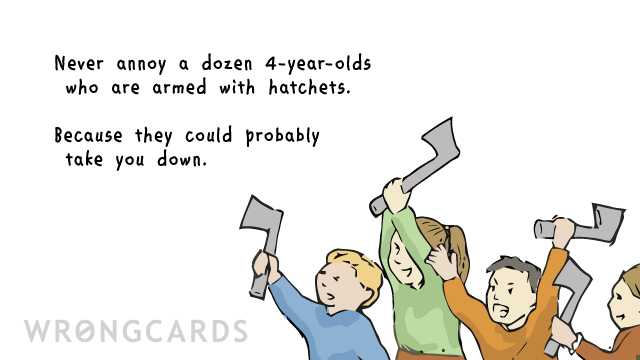 ABOUT THIS CARD
I know that Christmas has traditionally been about department stores making money but I've always hoped it might one day become a holiday for children. For some reason people assume I'm cynical but I've always liked children: they're funny, and they remind me of how each of us used to be - truthful, spontaneous, amoral and interesting. No child has ever once bored me with talk of mortgages or promotions. So our first Christmas wrongcard is for the children.
subscribe to my newsletter
Sign up here to get the latest updates and
receive one of my novels for free.
Related Cards