previous
next card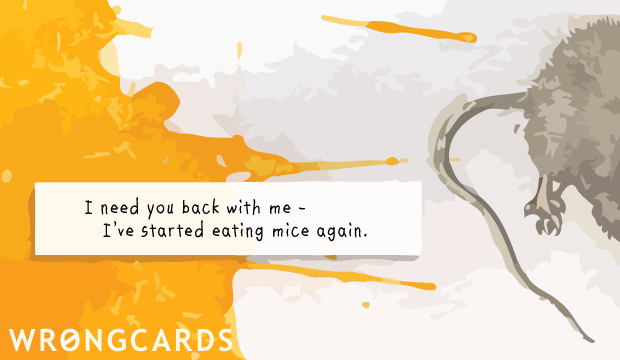 share this
send card
about this wrongcard
People throw about the phrase 'a cry for help' pretty loosely in society these days - it's easy to get confused. I used to think wearing gumboots while not working in an agricultural capacity was a cry for help. See? If I can get confused, anyone can. Today's rehash Wednesday card is kind of a cry for help but trust me: for best results set a divan on fire.
Read my latest book
"Shea is beginning to think that stealing the world's most famous skull wasn't the best way to launch his career in cat burglary..."
read more
I also considered throwing a chair through a window, but I didn't because it was my chair, and also my window. One should be particular when it comes to picking out targets for petty acts of vandalism.
read more
Subscribe to our shenanigans
No spamming or soliciting from us. Seriously .
Related Cards
Reminder cards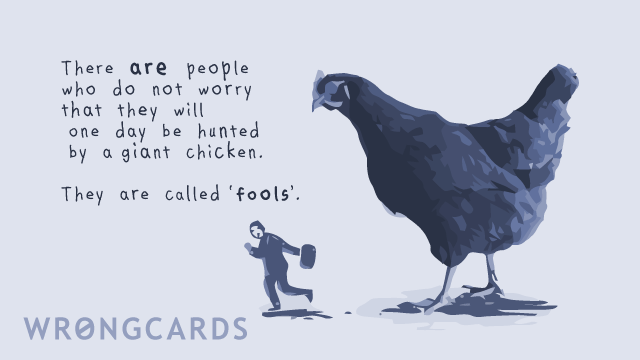 Often my American co-workers ask me: 'who stole my keyboard?' And I just say to them: 'Why are you asking me? Is it Pick On The Australian Day? Ever heard of Cultural Sensitivity? Just because I'm a minority, descended from convicts, that automatically makes me a keyboard thief right?' After that, they apologize. And I give them back their keyboard.
share this
send card
Easter cards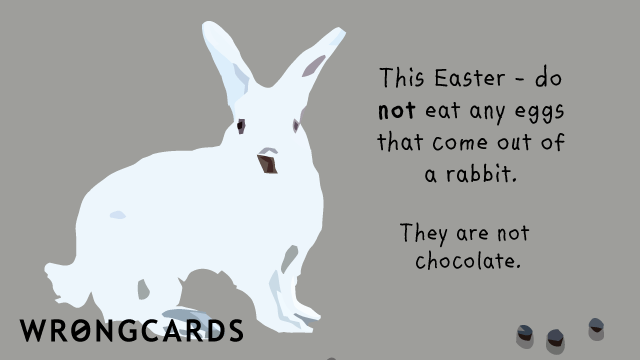 I'm in San Francisco writing a script for a Canadian TV adaption of Breaking Bad. The story is set in Alberta. The lead character gets cancer, receives free government healthcare, makes a full recovery and lots of nice friends. I really tried to put a rabbit into the story but it kept touching balloon animals inappropriately. Rabbits. They're so wrong.,
share this
send card
Reminder cards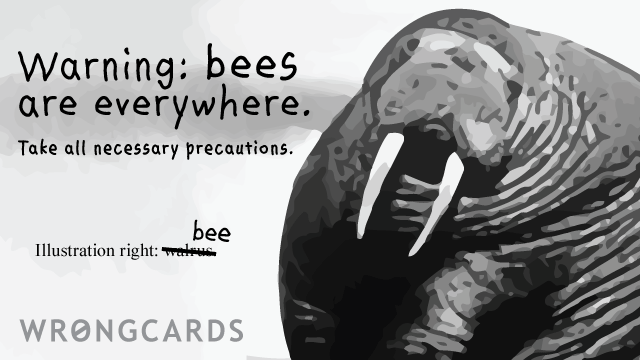 Whenever a person tells me they are depressed I suggest they bake some muffins. I tell them research indicates that baking increases production of the monoamine neurotransmitter 5-hydroxytryptamine (serotonin). It's not true, I just like muffins. If bees were an ingredient in muffins then this post would be slightly less tangential.
share this
send card