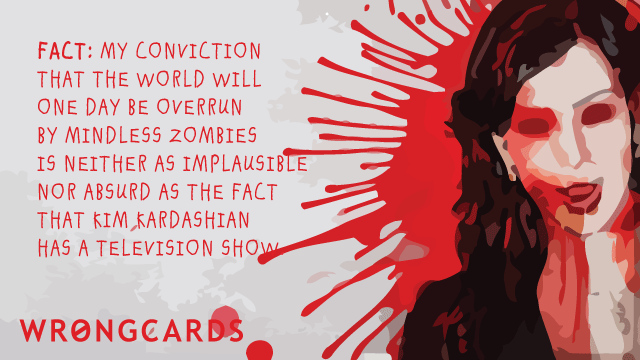 ABOUT THIS CARD
Are you worried about zombie attacks? I'm not, I'm worried about other things. I picked up a TV guide recently, just to see what reality shows were popular. But don't worry, I was feeling much better after a few days and I can even go outside again.
subscribe to my newsletter
Sign up here to get the latest updates and
receive one of my novels for free.
Related Cards