previous
next card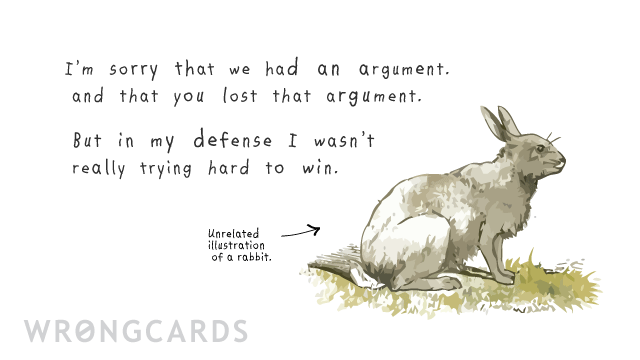 share this
send card
about this wrongcard
Ever done anything that required a sincere apology later? Me either. I've certainly apologized for some minor acts of arson, and that time I forgot to carry my own tray to the trash bins in the food court, but apologies aren't about right or wrong. Apologies are like nailing a dead fruit bat to someone's door; you don't want to do it but it's an easy way of quieting a person down. I'm here to help.
Read my latest book
"Shea is beginning to think that stealing the world's most famous skull wasn't the best way to launch his career in cat burglary..."
read more
I had just learned I was about to become a father. The timing was somewhat less than ideal. You see ...
read more
Subscribe to our shenanigans
No spamming or soliciting from us. Seriously .
Related Cards
Apology cards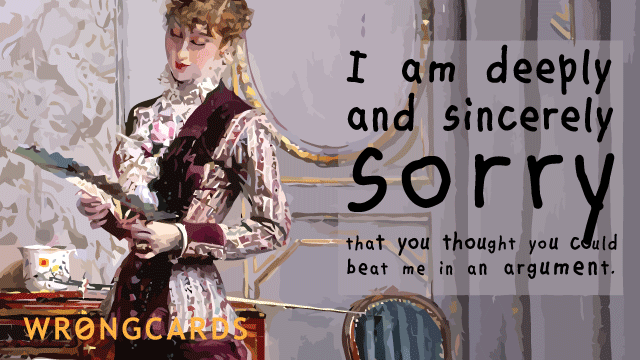 They say the best way to fight fire is with fire, but fire is useful for fighting all sorts of other things. Bees, for instance. Noisy neighbors. People who stand near bus stops in rabbit costumes. On another topic - sometimes people will try to get you to apologize by apologizing first for something less significant than, say, setting fire to someone's aunt. It's a rhetorical trick - don't fall for it!
share this
send card
Apology cards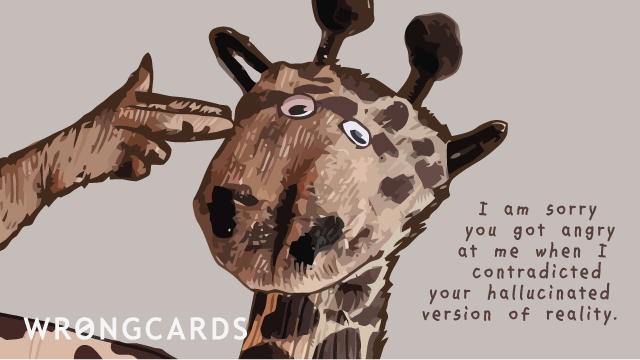 Whenever I apologize to someone I always try to make it sound heartfelt and sincere. I believe the best way of sounding heartfelt and sincere is the employment of a giraffe sock puppet. If you don't own one, ask the person to whom you are apologizing to simply imagine you have one on your hand. You should also warn them that the giraffe is a bit 'bitey'. Just in case your apology isn't good enough for them.
share this
send card