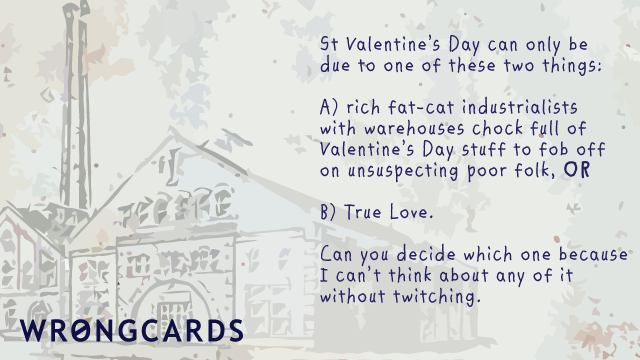 ABOUT THIS CARD
I'd protest this holiday. And on the burning barricades I'd chant at police and hurl Molotovs. And then? I'd fall beneath the bejeweled jackboots of St. Valentines Day thugs, wielding their guilt trips and demanding their chocolate boxes and heart-shaped cards. So if anyone needs me I'll be at the florists. Muttering to myself.
subscribe to my newsletter
Sign up here to get the latest updates and
receive one of my novels for free.
Related Cards