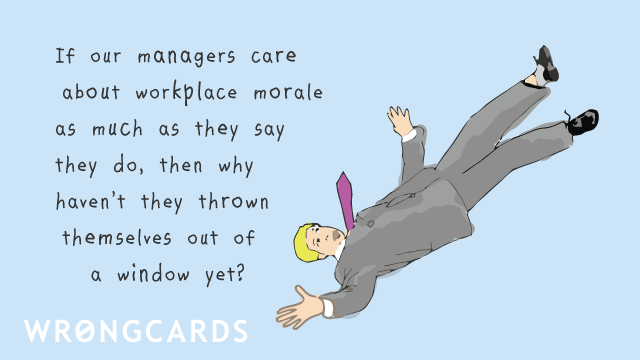 ABOUT THIS CARD
Some of my closest friends are managers. It's a perfectly respectable job, especially for people who are unable to do anything else. And I get along fine with managers, once they've learned how much easier it is to not ask me questions, like: 'what is it you do here, Che?' or 'why won't you give me back those compromising photos?' On the whole I'd be bored without them.
subscribe to my newsletter
Sign up here to get the latest updates and
receive one of my novels for free.
Related Cards