about this wrongcard
Some of my closest friends are managers. It's a perfectly respectable job, especially for people who are unable to do anything else. And I get along fine with managers, once they've learned how much easier it is to not ask me questions, like: 'what is it you do here, Che?' or 'why won't you give me back those compromising photos?' On the whole I'd be bored without them.
Throughout 2018, and hopefully beyond, we're taking a hiatus from displaying ads at Wrongcards. Here's how I did it, and why...
read more
Related Cards
Workplace cards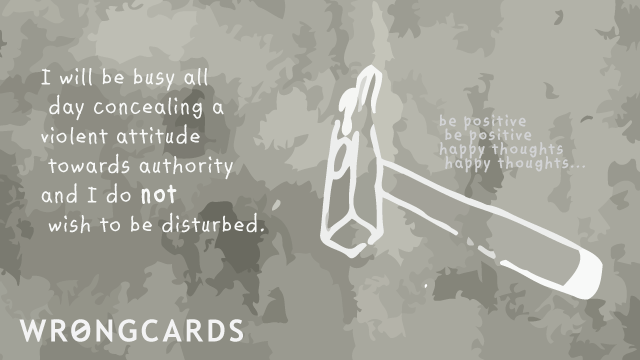 On Wednesdays I like to post an older card like this and then spend the rest of the day writing letters to various newspaper editors requesting more coverage of the small African nation of Bunwabe. I sign the letters 'concerned'. Bunwabe is a country I completely made up. I believe that one day I'll know why I do this.
share this
send card
Workplace cards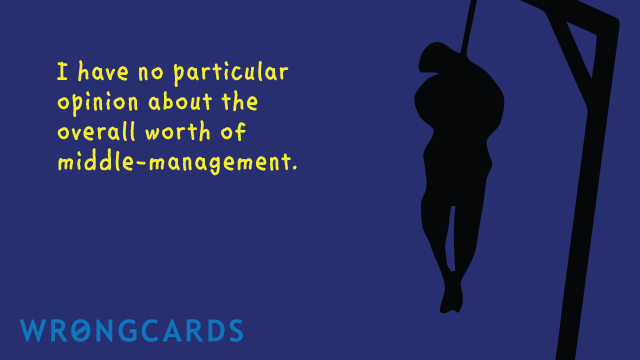 You could probably send this one around the office without getting fired. Who knows? Isn't life an incredible adventure!?!
share this
send card
Subscribe to our shenanigans
No spamming or soliciting from us. Seriously .