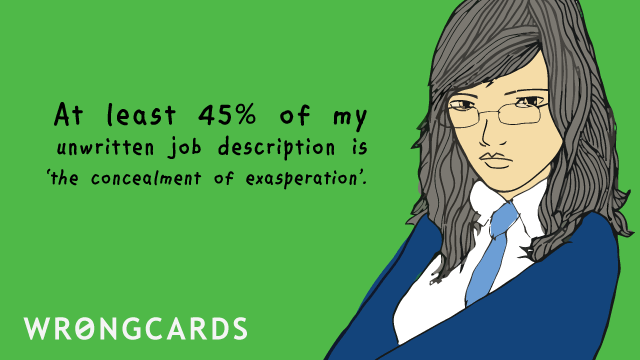 ABOUT THIS CARD
In the workplace I'm quiet and keep to myself unless I'm engaged in workplace activism like organizing lunchtime hunger-strikes for a Free Tibet or for Free Bagels, or petitioning for departmental cage fights. I got the janitors to go on strike. That's right, they're not taking any more rubbish. Just a little joke. Sometimes I'm not very serious.
subscribe to my newsletter
Sign up here to get the latest updates and
receive one of my novels for free.
Related Cards