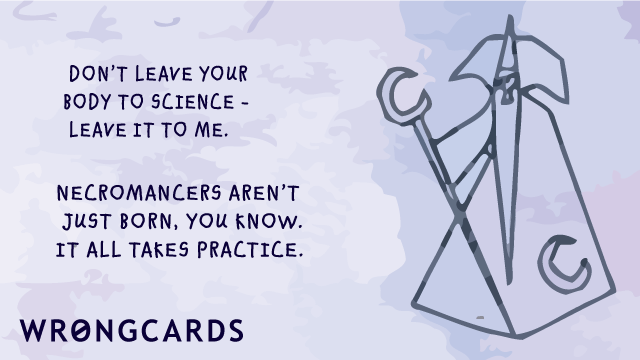 ABOUT THIS CARD
What time is it? Today's rehash Wednesday card is here, but I am in Spain, and it's sunset now but the clock says it's 10pm. That can't be right, can it? Also it feels like a Tuesday. The claw-hammer of jetlag is offering mixed opinions. Who invented jetlag? The Wright Brothers. Those guys are overrated. Screw you Wright Brothers I'm eating breakfast.
subscribe to my newsletter
Sign up here to get the latest updates and
receive one of my novels for free.
Related Cards