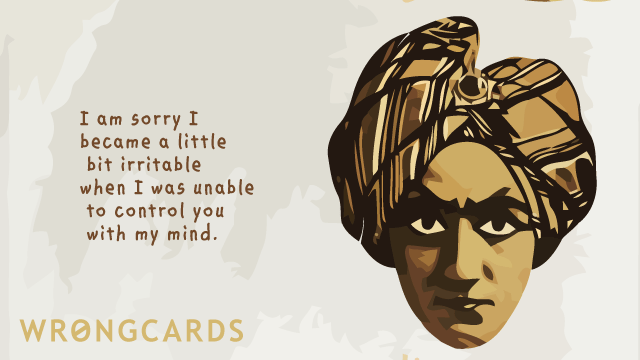 ABOUT THIS CARD
Occasionally I don't get my own way. So I lock myself in a bathroom and have a good cry while my friends sit outside and compliment me for a few hours through the door. Actually that is not what happens. Instead I have to pretend to be sorry and issue cards like these to my friends. Adult life is bitterly unfair.
subscribe to my newsletter
Sign up here to get the latest updates and
receive one of my novels for free.
Random Cards