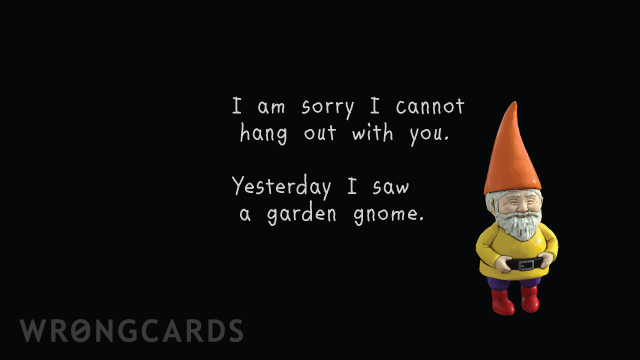 ABOUT THIS CARD
I know I may seem pretty well-adjusted but sometimes life throws me a bit. Example? Social engagements. They can be a bit stressful. I deal with them rationally, usually by promising to talk about my cousin who is a werewolf. But if you don't have a cousin who is a werewolf you can just send along this card.
subscribe to my newsletter
Sign up here to get the latest updates and
receive one of my novels for free.
Random Cards