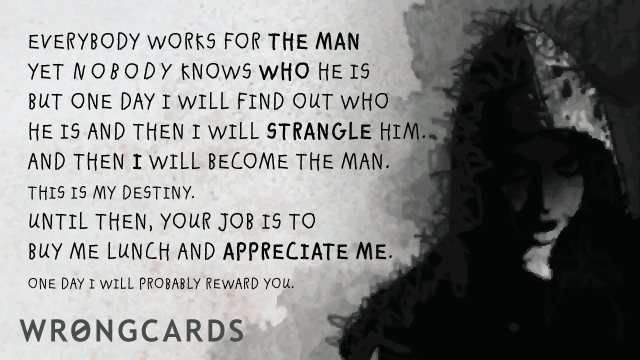 ABOUT THIS CARD
Everyone should have a mission statement. If you don't have one yet my advice is to write one that would make your Human Resources department panic. You should listen to me because the laws that govern probability suggest that I'll be right about everything at least part of the time. And today I'm feeling lucky.
subscribe to my newsletter
Sign up here to get the latest updates and
receive one of my novels for free.
Random Cards